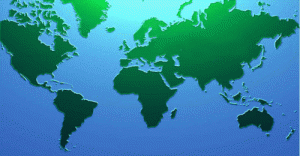 This is a quick list of some of the places I've been.
As I collect and re-collect my travel stories, I'll link to the individual blog entries about specific places and events from this page.
In the meantime, you can check out my travel map on Trip Advisor.
2011
2010
2009
2008
August – Washington, Oregon, California Roadtrip
2007
2006
February – A month in Baja, Mexico. Be careful about whom you choose as a travel companion.
June – Drive across Canada when Ed moves from Toronto to Penticton.
July – Roadtrip around the state of Washington with stops in Leavenworth, Roslyn, Mt. St. Helen's, Mt. Rainier, Seattle, Winthrop and the Boeing Plant.
September – Las Vegas, SFO and Carmel
2005
March – A day on the RiverWalk in San Antonio, Texas
April – A walking tour of Washington, D.C. Ros discovers the pleasure of really good walking boots.
May – Walking and boat tours of Chicago included Frank Lloyd Wright's home, Navy Pier, the Hancock and Rigley buildings, Sears Tower, the Golden Mile and Tiffany's.
October – China including Beijing, Shanghai, Guilin, the Li River, Hong Kong, the Yangtze River and the Great Wall.
2001
May – Peru and Equador including the Galapagos.
September – Southern Alberta roadtrip. Drumheller, Dinosaur Provincial Park, Waterton Lakes National Park and spending 9/11 on the road.
2003
January – Ros and Shelley visit the Dominican Republic.
May – We drive from Calgary-Toronto via the U.S and see Custer's last stand, Mt. Rushmore, Deadwood and Devils Tower.
July – Biking from the floral clock down to Niagara Falls.
August – Hanging out on Lake St. Joseph, Ontario. Oh! The peace and serenity of it all.
2002
April – Ed's 50th Birthday in Vegas included 2 Cirque du Soleil shows (O and Mystere), Sigfried and Roy, Bryce Canyon and Zion, and his first experience with 1st Class
July – Roadtrip to Vermont, New Hanpshire & Maine from Toronto with stops in South Hero, Mt. Washington, Kennebunkport, and Portland.
1999
Walking in and helicopter touring over the Grand Canyon.
1994
August – Drove the Alaska Highway from Prince George, BC to Haines, Alaska. Whitehorse, Haines Junction, Kathleen Lake, Haines Alaska and Skagway.
1992
August – Yellowstone and Grand Tetons Roadtrip. Mammoth hot springs, driving the Going to the Sun Road, Lewis and Clark Caverns, and Yellowstone just after the fire.
September – Whale-watching and big-tree hugging on Vancouver Island from Victoria out to Tofino and back.
1990
Driving the Canadian Rockies. Hiking the Plain of Six Glaciers at Lake Louise, Mt. Edith Cavell in Jasper, and exploring Banff.
1984
A month-long adventure in Europe. Holland, Belgium, France, Germany, Switzerland.
1982
1981
May – My first road trip with Ed – Toronto – Washington, D.C.
1961
Ros' first trip ever… to Holland. Travel back in those days wasn't so easy.
Various Dates
Things to see and do around Ontario and British Columbia, Canada including Elora, Oakville, Ottawa, Canadian National, Exhibition Algonquin Park, Toronto waterfront, Tobermory, biking at Niagara Falls, Timmins, Point Pelee. Fishing in the Kootenays, golfing in the Kootenays and the Okanagan.