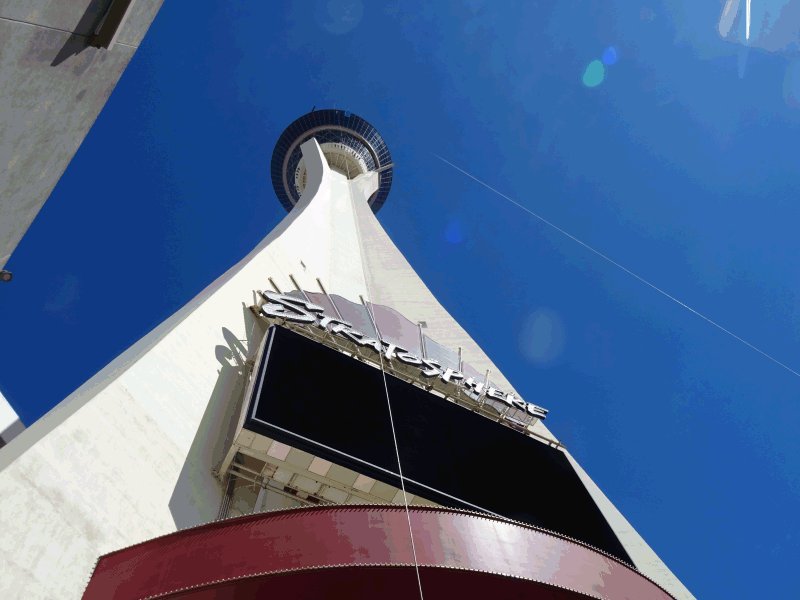 From the RV Park at Circus Circus, I've watched folks doing the 855-foot Sky Jump from near the top of the Stratosphere Tower in Las Vegas since it opened in 2010 and knew I too had to do it someday.
Well March 19th, 2018 was my day to jump.
I'll admit that the whole experience still seems a tad surreal.
I checked in, got suited up and weighed in the SkyJump store and was whisked up the elevator to the platform where they did one more weigh-in and 2 more safety checks. It seemed like only a couple of seconds later they had me out on the platform and were saying "3 – 2 – 1 – GO!" and I stepped off the platform.
They didn't even give me a moment to enjoy or appreciate the view! 🙂
Honestly, the first split second seemed slow and controlled and then suddenly it felt like something gave way and I felt like I was in free fall. That was fun. The landing zone, even from halfway up looks like a teeny weeny little dot. Another second and I was back on the ground.
Here's the video.
See how fast that was?
Anyway, now that's done, next time we're in Vegas, I want to do the rides at the top of the Stratosphere with Ed. They look amazing!! 🙂