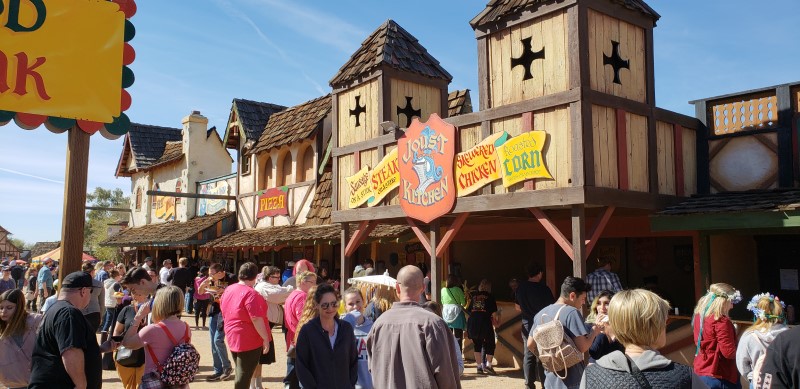 Ed and I must have passed the big sign for the Arizona Renaissance Festival on Highway 60 in Gold Canyon, 100 times before finally deciding to check it out this year.
The Arizona Renaissance Festival is a medieval amusement park, replete with a 14-stage theater, 30-acre circus, arts and crafts fair, jousting tournaments and much more.
I enjoyed the fact that the only music you could hear throughout the park was all live music. Too, the rides were all human-powered, such as the merry-go-round in the picture below.
I loved the crafts! Everything on display was handmade and there were glassblowing, weaving, woodcarving, blacksmithing, pottery and other craft demonstrations to see.
In addition to all vendors and performers being in period garb, many visitors came dressed in their renaissance regalia. And if you didn't have a costume at home, you could always rent one at the park.
We did kind of miss most of the performances as we wandered throughout the park without a plan.
Now that we've gone to the festival once, we'll definitely do it again next year and we'll be better prepared to see all there is to see by checking out the entertainment schedule available on their website before we go.