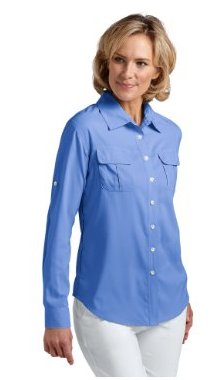 Up until now, I've been sunburned only once in my life — after sitting in the Mediterranean sun for hours the day after our arrival on the Costa del Sol.
That happened when I was 14.
Now fast forward 34 years.
What with a huge landscape project underway, trying to get the house and garden ready for our annual Canada Day Eve block party and a planned family visit, I pulled a really stupid move last week.
With temperatures soaring to 100F and not a cloud in the sky, I spent hour after hour over the course of a few days working in the garden wearing only shorts and a bikini top.
No hat, no sunblock and much to my surprise, not only was my back deep-fried, I had a case of heat exhaustion that lasted for 4 days.
Let me tell you, it's not fun.
According to MedicineNet, "heat exhaustion is a milder form of heat-related illness that can develop after several days of exposure to high temperatures and inadequate or unbalanced replacement of fluids. Those most prone to heat exhaustion are elderly people, people with high blood pressure, and people working or exercising in a hot environment".
The symptons include:
heavy sweating
paleness
muscle cramps
tiredness
weakness
dizziness
headache
nausea or vomiting
fainting
I fortunately was spared the fainting, nausea and vomiting; but got the rest in spades. Luckily, we have a pool in which I took regular cool dips and air conditioning, which of which are part of the recommended treatment.
Do yourself a favor and spare yourself the pain of it all… sunburn and/or heat exhaustion. Wear a hat, a Coolibar UPF 50+ Women's Travel Shirt – Sun Protection
proper skin protection and sun block.
---