We popped into the Terry Bison Ranch in Cheyenne, Wyoming for a couple of days.
Been there before and while it's not the prettiest place to camp, the price is right and access to highways I-80 and I-25 are super easy.
Too, Bobby Flay voted Terry Bison Ranch for Wyoming's best burger in 2009 and I agree. Their bison burgers are some of the best I've ever eaten.
But the beer offerings take the prize.
I asked for a Fat Tire and the waitress asked if I'd like the small or large.
I ordered the large – assuming it would be a pint – 16 ounces.
Uh, this is what I got…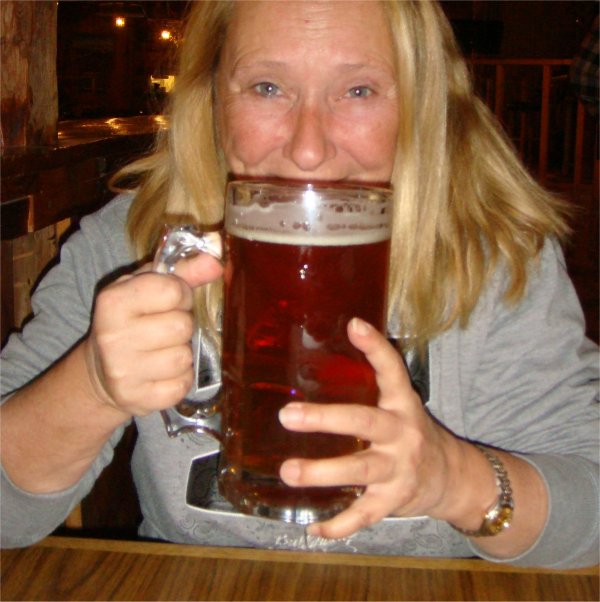 When I asked the waitress how much was in the glass, she told me it was between 32 and 36 ounces. You'd think she might have known. Then again, you'd think she might have mentioned that it was a truly LARGE beer when I ordered the large.
So, I asked if I could get it to go if need be.
She said "sure" and sure enough, I ended up walking back to the trailer with a 16 ounce styrofoam cup of leftover beer after dinner.
Too funny.