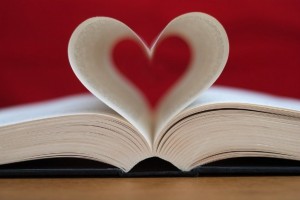 After returning from our winter holidays down south in April, I had the wall-hung TV removed from my bedroom, as I was having serious sleep interruption issues, all of my own doing. I'd wake up a few times during the night, turn on the TV and watch it until I fell asleep again. That made for long nights and really sleepy days.
So… with the TV gone, I turned to reading. WHAT a joy and a blessing! Beats the heck out of late-night TV, although I must admit I really miss watching Morning Joe (with Joe Scarborough and Mika Brzezinski) at 3AM my time. 🙂
Anyway, here are the books I read in 2014, since mid-April.
Toxic Parents: Overcoming Their Hurtful Legacy and Reclaiming Your Life – Susan Forward, Craig Buck
Finding Meaning in the Second Half of Life: How to Finally, Really Grow Up – James Hollis
The Long Walk – Stephen King, Richard Bachman
The Secret Life of Bees – Sue Monk Kidd
Water for Elephants: A Novel – Sara Gruen
Cat's Cradle: A Novel – Kurt Vonnegut
SlaughterHouse-Five – Kurt Vonnegut
Fahrenheit 451: A Novel – Ray Bradbury
2 B R 0 2 B – Kurt Vonnegut
THE ACCIDENTAL HEALER – Joshua Graham
Ford County: Stories – John Grisham
A Painted House – John Grisham
Sycamore Row: A Novel (Jake Brigance Book 2) – John Grisham
CyberStorm – Matthew Mather
A Time to Kill: A Novel (Jake Brigance Book 1) – John Grisham
Edge of Eternity: Book Three of The Century Trilogy – Ken Follett
The Book Thief – Markus Zusak
And the Mountains Echoed – Khaled Hosseini
The Goldfinch: A Novel (Pulitzer Prize for Fiction) – Donna Tartt
Natchez Burning – Greg Iles
Be Careful What You Wish For (The Clifton Chronicles Book 4) – Jeffrey Archer
Best Kept Secret (The Clifton Chronicles Book 3) – Jeffrey Archer
The Forgotten Daughter – Renita D'Silva
Changing Lanes: A Novel – Kathleen Long
The Beach House – Georgia Bockoven
Of Marriageable Age – Sharon Maas
Joyland (Hard Case Crime) – Stephen King
Weedmonkey – Lisa V. Proulx
My Secret Sister – Helen Edwards
Mr. Mercedes: A Novel – Stephen King
Adrian Mole: The Prostrate Years – Sue Townsend
The Lost Diaries of Adrian Mole, 1999-2001 (Adrian Mole 7) – Sue Townsend
Bradbury Stories: 100 of His Most Celebrated Tales – Ray Bradbury
The Sheltering Sky – Paul Bowles
The Memory Child – Steena Holmes
War Brides – Helen Bryan
Twelve Years a Slave – Solomon Northup
The Woman who Went to Bed for a Year – Sue Townsend
Do you have book recommendations for me based on what you've seen above? Please do share below.
Cheers,
Ros