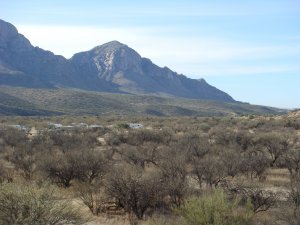 It all went downhill after Buddy, the German Pointer, from the campsite across the way ran full-force into my left knee and I toppled to the asphalt on the first day we were at Catalina State Park in Tuscon.
It felt (at the time) like the nail in the proverbial coffin, following nearly a month of aches, pains and various ailments – not least of which included a needle in my eyelid when we were in San Francisco.
Sheesh.
I nearly shopped the local Walgreens out of stock.
Jaws around the campground dropped as I traded in the cruddy awful mattress that came with the new RV, for a brand-new Tempurpedic – right at the campsite.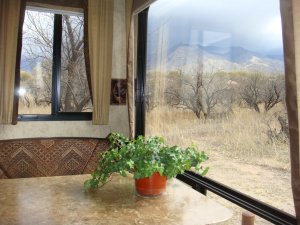 The kids' song "head and shoulders knees and toes" started to run on a steady loop through my mind by the time Jasper re-pulled an old shoulder injury and a cactus needle had remained lodged in my left foot for nearly a week.
Rather than see the sights of Tucson with Ed, I hunkered down to soak, relax and mend.
Adding insult to injury was the fact that the temperatures at night dropped to historical lows for February during our stay.
Seriously.
The weatherman said "coldest night EVER" on his broadcast. EVER?
The temperature dipped to 14 degrees Fahrenheit and the next day thousands in Tucson were without gas or water as supplies ran out and pipes all over the city burst.
Hmmmm.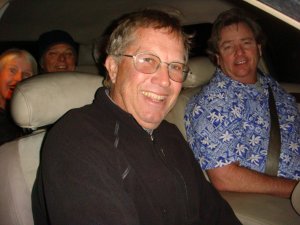 Fortunately, we were running on propane, had stocked up on water and had cozy duvets to hunker down under in the cold.
Too, we were at the absolutely perfect campsite – with enough room to set up a run for Jasper to chase his ball without running into the cacti. Happy puppy. Happy mommy.
Another HUGE bonus was the fact that our seemingly 'desolate' campground had a HUGE mall across the street with restaurants, a Walmart, movie theatres and my personal favorite – a World Market – at which I could buy scrumptious 'comfort foods'.
My idea of comfort foods? Caviar and dark beer. Yes, beer is a food. 🙂
Furthermore, from our absolutely perfect campsite we had the absolutely perfect view of the Catalina Foothills.
I could sit at the table in the morning with a coffee and watch the sun rise over the mountains with nothing in between us and the view but mesquite trees and suguaros.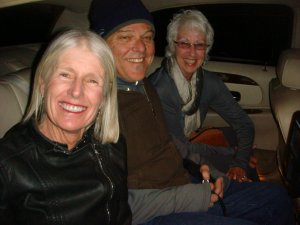 Stunning.
The daytime temperatures were pleasant for hiking and the trails just level enough for my crippled self.
In the evening we enjoyed the company of Shirley and Michael, our neighbours from Utah; with whom we imbibed, laughed and lulled ourselves into another nights' restful sleep amongst the mesquite.
A perfect place to recuperate.
Perfect.