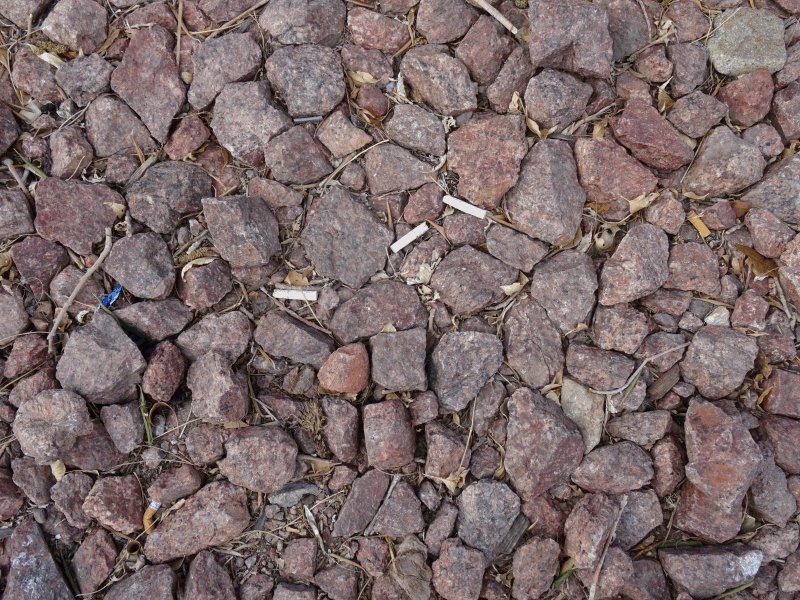 The Circus Circus RV Park, managed by MGM Resorts, is even worse now than it was 2 years ago when our bikes were stolen from their campground and we vowed never to return because it was obvious the management staff at Circus Circus didn't care.
At that time, we wanted to leave a day early after the incident and they refused to refund even one night's camping fees, despite the fact that we had 3K worth of bikes stolen from a campground that had (and still has) NO security gate at night.
After reading a few positive reviews on Google, we decided to give the Circus Circus RV Park another chance on our way northbound this spring, especially considering we had bookings for shows and events in the city that were close to the park.
What a disappointment!
Although their reservations people are MUCH better informed than they were 2 years ago, the system still lacks integrity.
We had added a day to our original 3-day booking and on arrival, requested to remain in the same spot for both bookings. The poor desk attendant at the RV park had to phone the same number I would have had to phone to make that request. Apparently, that's because the reservations agents at Circus Circus are unionized, whereas the RV Park staff are not.
So, our check-in took 20 minutes while others waited to check-in and purchase sundries like very melted ice.
With direct access to the booking system, our check-in might have lasted all of 5 minutes AND my credit card data wouldn't have been read aloud while 8 other people were present in the registration area.
Side Note: We spoke with one woman at the dog park who had a $30 charge applied to her credit card from the Circus Circus RV Park that she and her husband had NOT incurred. Gee, wonder why that happened?
Anyway, we got our spot secured for the full 4 nights, hooked up and took a look around.
Ugh. Filthy dirty and zero maintenance other than basic garbage pickup going on.
When the KOA managed the park, everything was VERY clean and VERY well-maintained. The staff who worked there also lived there and there was always someone working to maintain the place. It was lovely.
Now, not so much. Actually, not at all.
The spaces between sites are filled with garbage – cigarette butts, styrofoam from meat containers, cotton balls, weeds, beer bottle caps, you name it, dirt and debris filling up the spaces between the rocks.
The seating provided at 'deluxe sites' and around the pool and other areas of the park are absolutely filthy. No one would ever want to sit down at these places unless they were wearing already dirty clothing.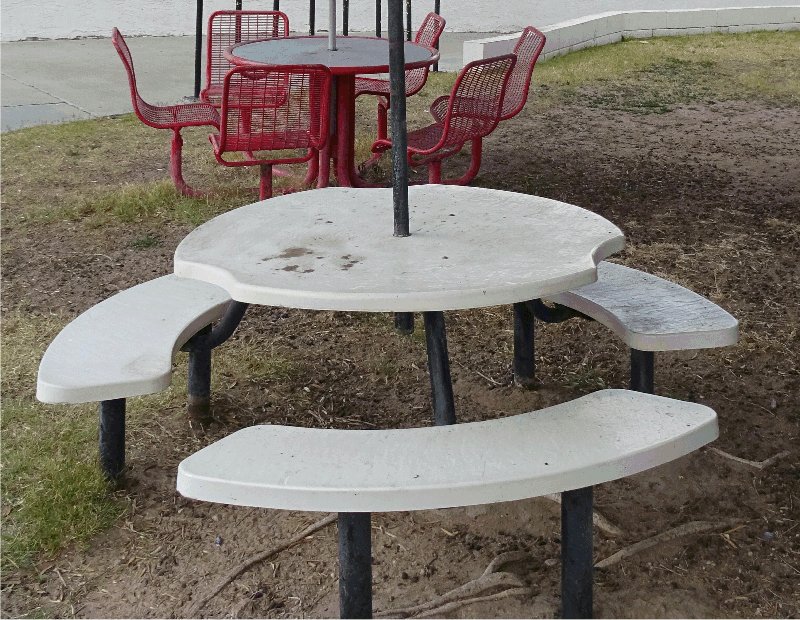 NONE of this mess was cleaned up in the 4 days we spent there, not the Budweiser can that sat between sites 51 and 52 … NOTHING.
Our "Deluxe Site" came with a very dirty table and only one chair, whereas the other Deluxe sites had one very dirty table and 3 or 4 very dirty chairs.
One of the two water supplies at our site leaked constantly.
Here's the video of the filthy dirty site…
Dog Park: The dog park is especially pitiful.
There used to be a bench and a picnic table with an umbrella for dog owners to enjoy.
Now, there is nowhere to sit at all.
WORSE – there used to be doggy bags and a garbage can in which to dispose of doggy poop, but now, they've supplied brooms and buckets with which to scoop the poop and the closest garbage is an open can just outside the dog park in between two rigs.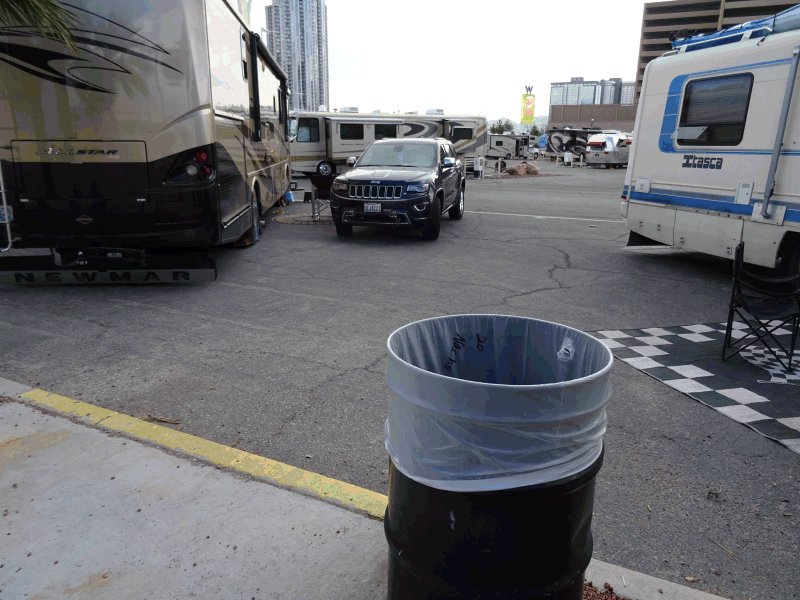 A stinky, smelly place to stay!! Not to mention GROSS. I hope those folks get a big discount to stay in the poop smell zone, but I seriously doubt that they do.
They STILL advertise the 'free' dog wash on their website, but it hasn't worked in over two years.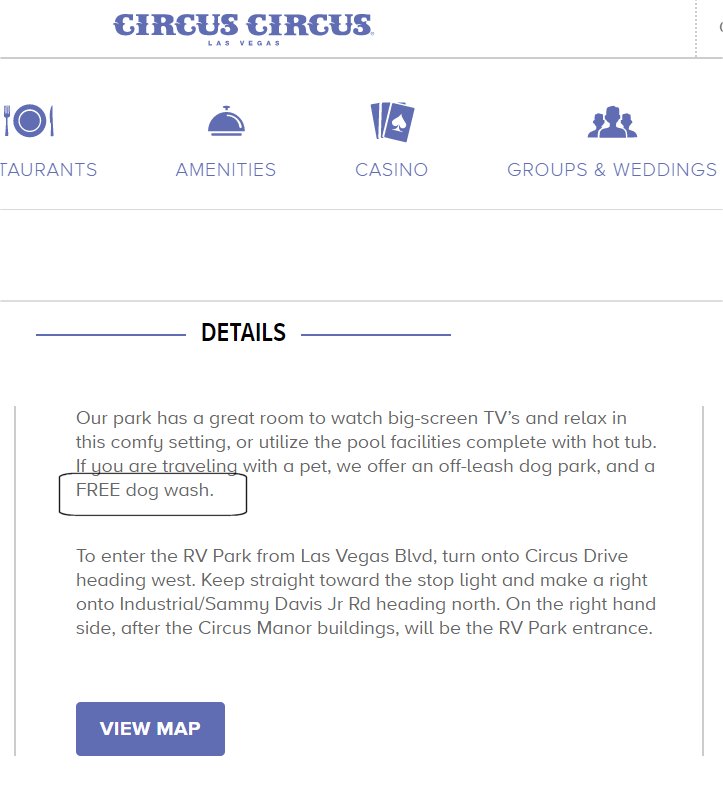 Washrooms: I can only relate what Ed told me about the washrooms because I was too grossed out to use them.
There was only one working shower in all of those supposedly available. Doors to shower/toilets were missing. Soap dispensers were empty (and I can confirm that in the brief survey I did of the women's washroom that NO soap dispenser worked).
Ed walked into the men's shower room one morning to find both showers going full blast and no one was using them.
When I went in to survey the women's toilet, a security officer had stopped his truck directly in front of the pedestrian access (marked as a no-parking zone), so that anyone approaching has to walk through the landscaping, which I did.P
Pricing
I'm STILL wondering what we got for the 'Resort Fee'. It wasn't for the beautiful new pools that they built that cut off good and easy access for RV Park stayers to Circus Circus Boulevard. Now we have to wind our way through their uber-low parking garage that has no lighting at daytime despite the fact that their carpark is extremely dark.
Our access to the nice pools would have been $10 per day.
SO WHAT did we get for our resort fee?
NOTHING.
We paid over $70 per night for a disgustingly dirty campsite whose only advantage is 'on the strip'.
Not good enough MGM Resorts.
We're paying twice as much for parking in your lot and having fewer amenities and far less joy. Everyone with whon I spoke was absolutely repulsed by the filth in this park. We're paying more than twice as much for a disgustingly dirty RV park as when the KOA was there and kept it super nice.