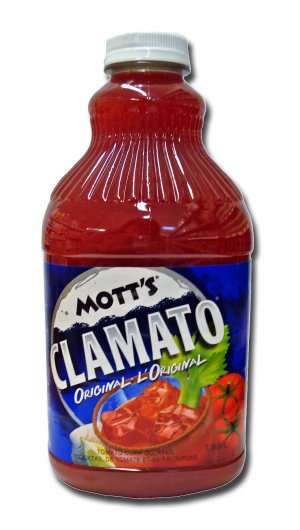 Any Canadian who has spent time in the United States will know exactly what I mean by "Clamato, Hickory Sticks and Fries with Gravy".
For those who don't or haven't, here goes…
All 3 of those items are either sadly lacking and ridiculously expensive or completely absent in the States and to Canadians, that's a sin — I mean shame.
Take Clamato juice for example. It's a drink made of reconstituted tomato juice concentrate flavored with spices and clam broth. Clamato is used to make Bloody Caesar's (add vodka, Worcestershire sauce, lemon and Tabasco) and Red Eye's (added to beer).
A 1.89 liter bottle of Clamato runs around $2.49 in Canada at Walmart.
In the States, a similarly sized bottle can be as much as 7 bucks.
This is NOT a happy situation when life basically revolves around the stuff.
Delicious brown gravy is a hard thing to find in the States. So, if you are travelling down there, don't expect to order fries with gravy and be happy with the response.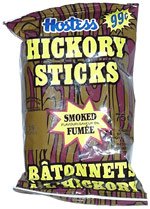 The only place we've ever found that understood a Canadian's need for fries with gravy was a small place in Old Town Sacramento that sold only french fries. They had 2 versions – English and French. The French add cheese curds to their fries with gravy and call it 'poutine'.
Last but not least are hickory sticks which are hickory flavored potato sticks. Like a chip, but stick shaped and hickory flavored.
THE BEST and NOT available in the States.
Ergo, I am packing copious amounts of all to make our winter travels this year just a little more tasty! 🙂