Today was our first day on the road for points south.
After angsting for a month about pulling our big rig from our little road onto Highway 97 from where vehicles come around the corner way too fast, I had that accomplished in about 2 seconds flat. Amazing.
BUT, we had to stop TWICE before we hit Oliver, 10 kilometers away. The first stop was after Ed asked "Did anyone turn the water pump off?", meaning, "Did YOU turn the water pump off… because I didn't?", to which the answer was "No". The second stop was just north of Oliver when the panier on Ed's bike flew up, blocking my view of the road.
After that it was smooth sailing down to and through the border crossing at Osoyoos.
We stopped in Oroville to pick up packages from "Ship it to Us". I got the cashmere shawl that arrived too late to wear to Mark and Julie's wedding back in September. Had to wear my Costco reversible black/black and red checked fleece shawl over my Diane von Furstenberg dress. Not cool. Fortunately, everyone was looking at Julie's beautiful dress and not noticing mine. 🙂
We're camped at the Carl Precht Memorial RV Park in Omak Washington tonight, as Ed goes for tests in the hospital here tomorrow.
It's a beautiful park and there's hardly anyone here at the moment. The only downside is that it would have been nice to know that they'd turned off their water prior to our arrival and setup. Even the restrooms are closed — not that we need them, but it could have been a source of water.
While Ed got the rig set up, I took Jasper out to play fetch in the park where we met up with 20-month old Macy and her dad.
What a cool kid!
She threw the ball for Jasper for almost 10 minutes and he was so good… picking it up and dropping it right in her hands.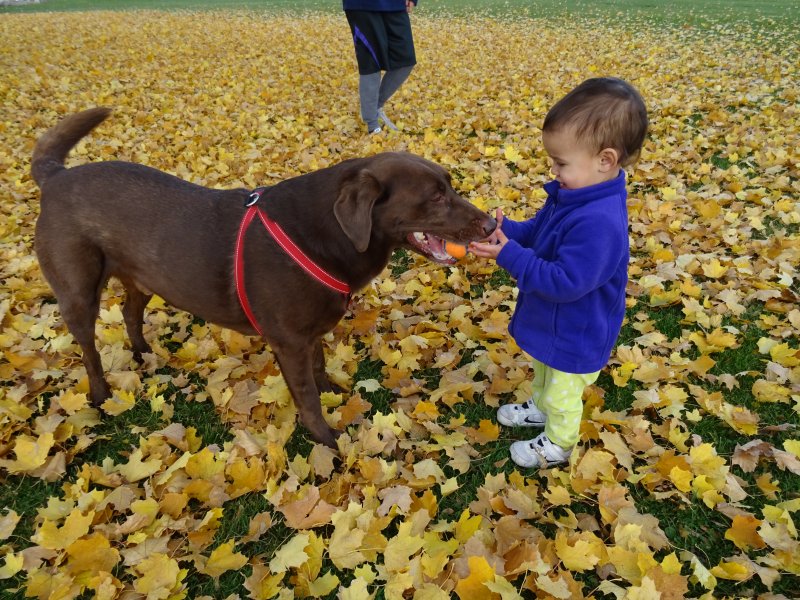 She was VERY curious, almost concerned, when she noticed the drool around his mouth…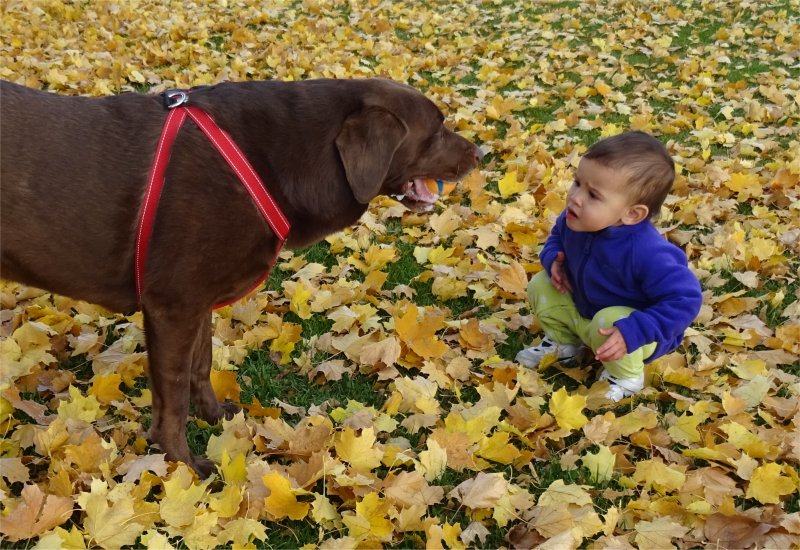 But away they went again… and everyone had a great time.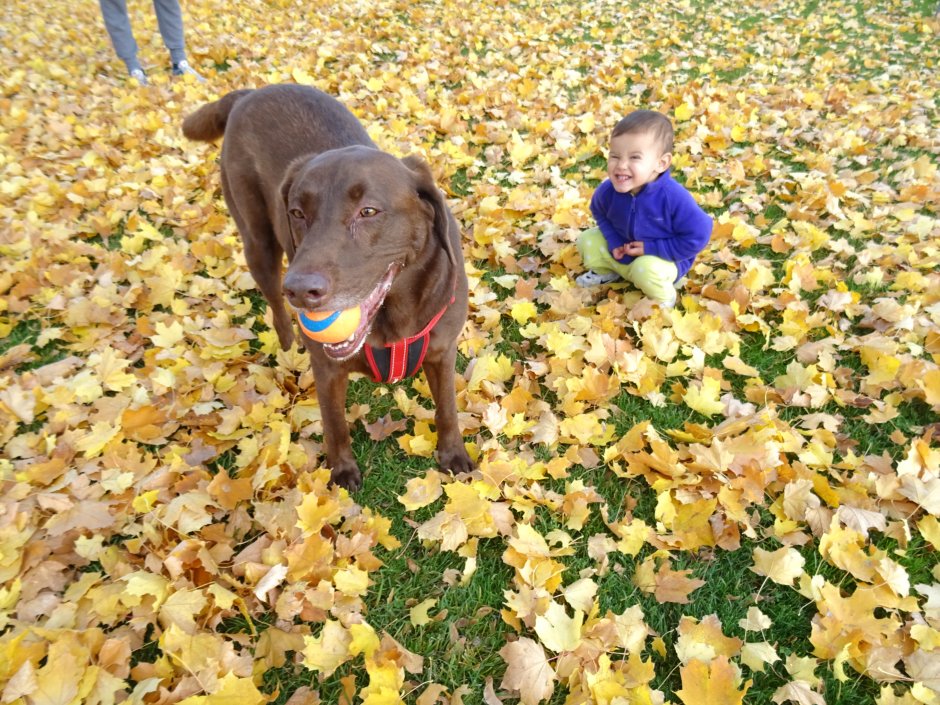 For dinner we headed up to 12 Tribes Casino to check out Yu and we were both very impressed with the food. We had the hot and sour soup, Peddler's Noodles and Kung Pao beef. REALLY good!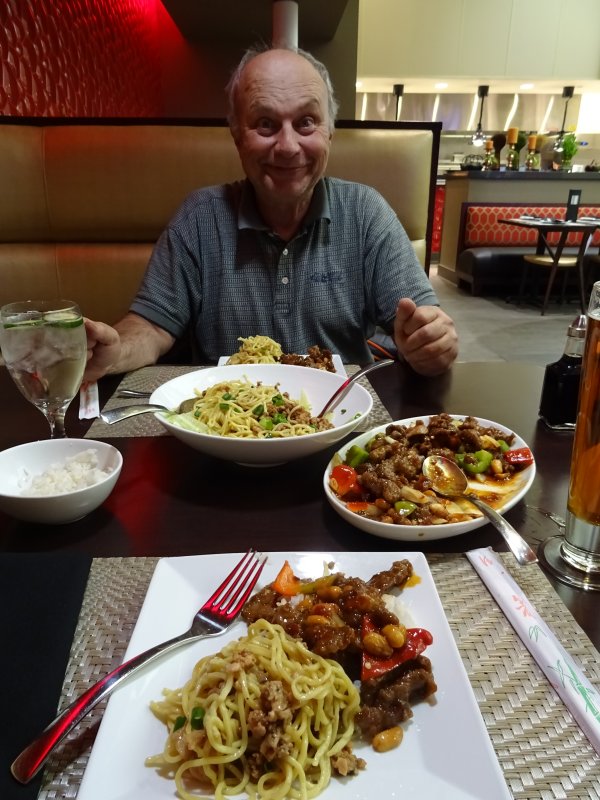 My guess is that Ed won't be looking nearly so happy 12 hours from the time that picture was taken, after fasting for all that time.
Other than that thought, today was a really nice start to our trip. 🙂