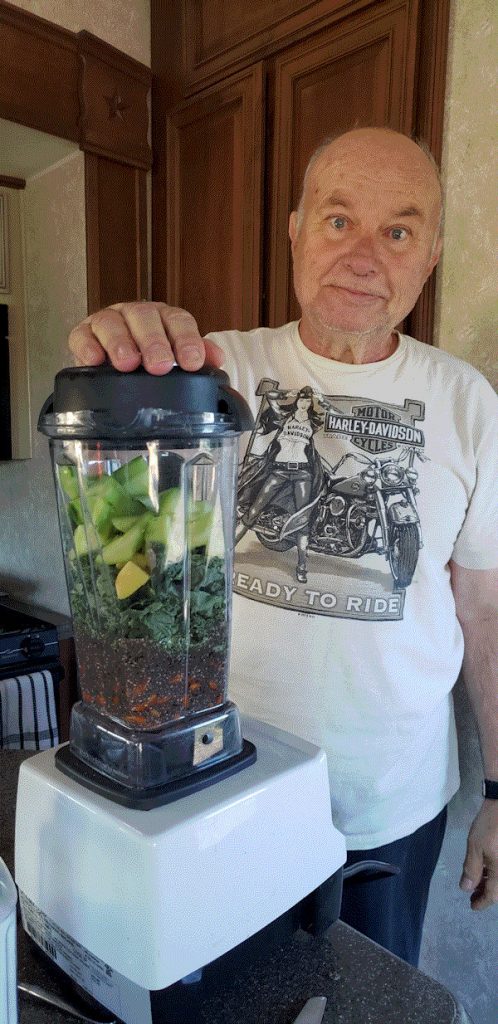 After watching Dr. Michael Hayman's program about nutrition and blood sugar on PBS, Ed and I decided to try his 10-day detox diet.
Although we've been more careful to include regular vegetarian and vegan meals into our routine over the past year, our prime motivation for doing a detox diet is because we are still both starch and sugar lovers. Moreover, I was diagnosed as being pre-diabetic sometime ago.
So, I bought the Kindle version of Dr. Hayman's "The Blood Sugar Solution 10-Day Detox Diet: Activate Your Body's Natural Ability to Burn Fat and Lose Weight Fast" on Amazon and we started the diet yesterday.
Detox Breakfast
Ed didn't look too sure about the breakfast Ginger and Cucumber smoothie, which consisted of raw almonds, kale, chia seeds, ginger root, cucumber, and water.
However, the smoothie turned out to be delicious and kept us both full and satisfied until just after noon when we each had a cup of soup.
By the way, notice how Ed placed the ingredients in the blender?
Well, not even a high-powered Vitamix can blend its way through a concrete bottom to the juicy bits at the top. He ended up having to put all the stuff in a bowl, mix it by hand and then return it to the Vitamix where, on the second attempt, everything went smoothly. Smoothly… get it? 🙂
Detox Dinner
For dinner, we had the Kale and Red Cabbage Slaw with Turkey Meatballs.
The meatballs (topped with tomato paste) were moist and very tasty.
I'm pretty sure we both burned calories munching through the huge salad.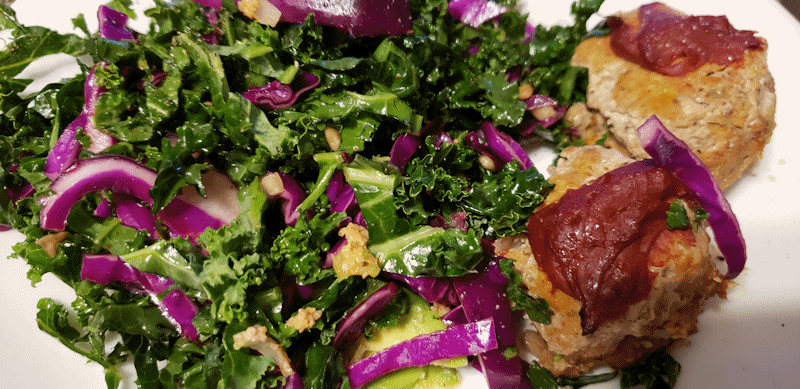 Yesterday was a great start to our new 'detox diet'. 'Diet' is no longer such a scary word! 🙂
Please leave a comment below about your diet experiences.
Cheers,