If we want to feel like we're really in the country, all we need to do is look out the window.
This is a picture that I took this morning from the front window and it is basically the same everyday – a small herd of deer munching on whatever they can.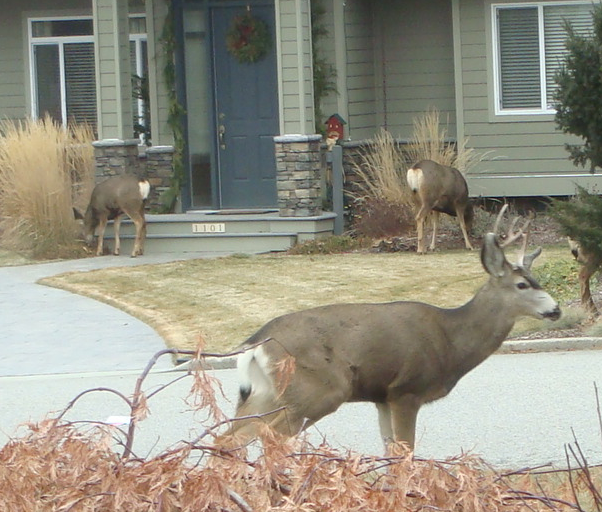 These guys don't look too scrawny, but the usual suspects all have ribs that protrude to the extent that makes one want to cry.
That said, I'm grateful for the deer fence that protects our backyard and the delectable plant specimens that are irresistible to deer, i.e. the meager grapevine out back that I leave untouched for the birds to get high on over the winter.
The deer fence became necessary after they almost completely consumed a beautiful (and expensive) Austrian pine last year. The remnants now grace my entrance portico as a festive (and expensive) Christmas decoration.
I dunno. It's a hard choice to make. Let them feed or let them starve.
What would / do you do?