I was a little nervous about the trip to pick up my new Alfa Romeo Stelvio in Calgary and drive it home through 'The Rocks' (the Rockies) from the time I booked it last December when the car arrived at the dealership.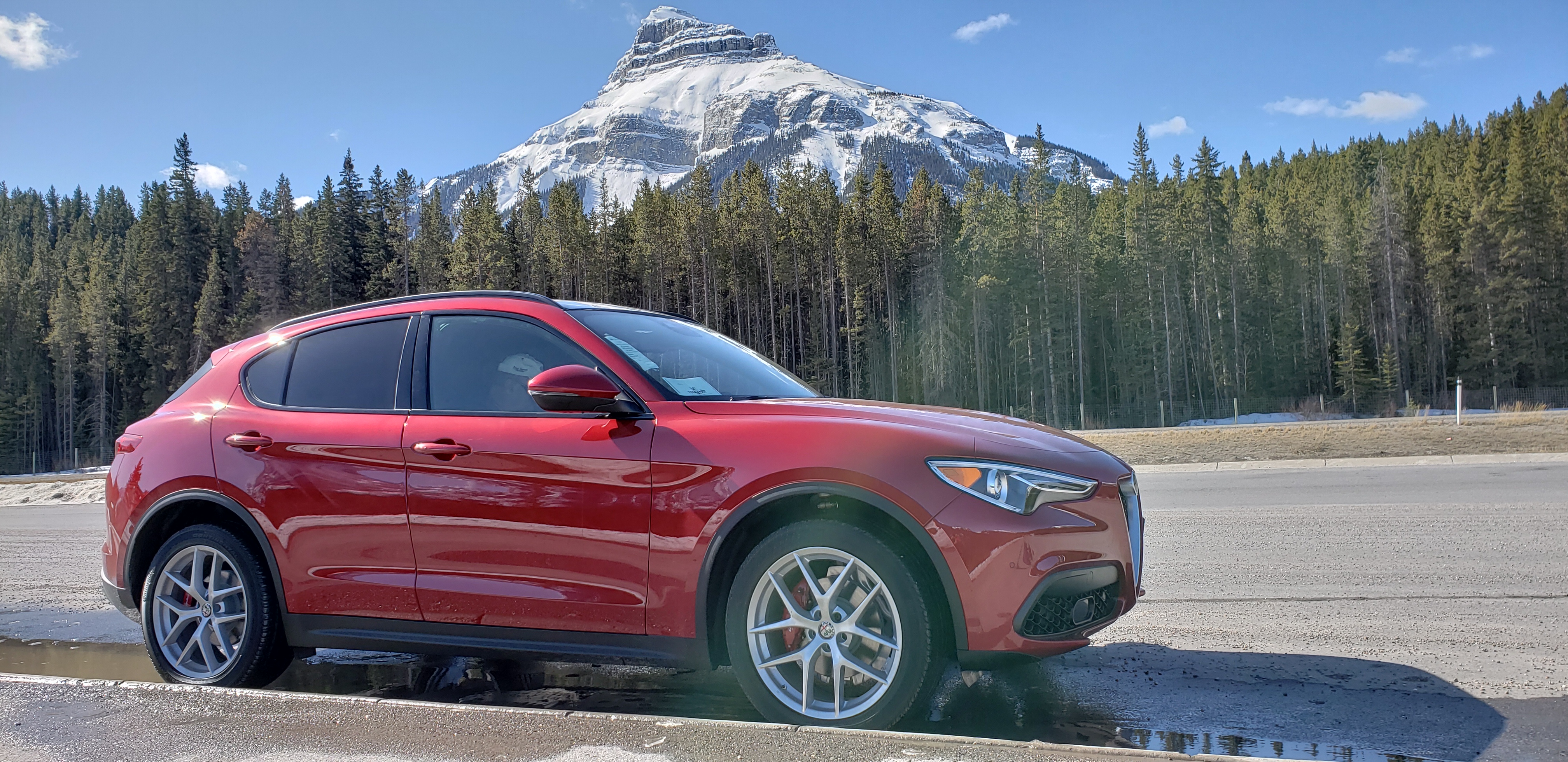 Indeed, a good friend told me on Facebook that he was surprised we'd headed out so soon to pick up the car… and he's someone who really understands weather in Canada.
April in the Canadian Rockies is a total crapshoot for weather and this time was no different. Calgary and the Rockies had received a huge snowfall the day before we flew in to pick up the car. The forecast for the following few days was 'iffy' — precipitation forecast throughout andwith temperatures above freezing in the valley bottoms, but well below freezing in the passes at higher elevations.
I'd booked 2 nights at a hotel in Banff as a hovering point, with an option to stay longer if weather prohibited our transit through the mountains, especially in a brand-new vehicle with NO snow tires.
During our stay in Banff, I checked the weather and road reports constantly. Daytime highs were warming up nicely to 10C, but nighttime lows were still well below freezing with forecasts of up to 10cm of new snow in the passes.
On Friday morning, I decided to 'chance' the northern route via Highway 1 and we totally lucked out with bare and mostly dry roads throughout. Turned out that the southern route ended up being slushy and slippery.
Phew!
Seriously, we threaded the needle with that one and proved once again that we have golden horseshoes up our asses. 🙂