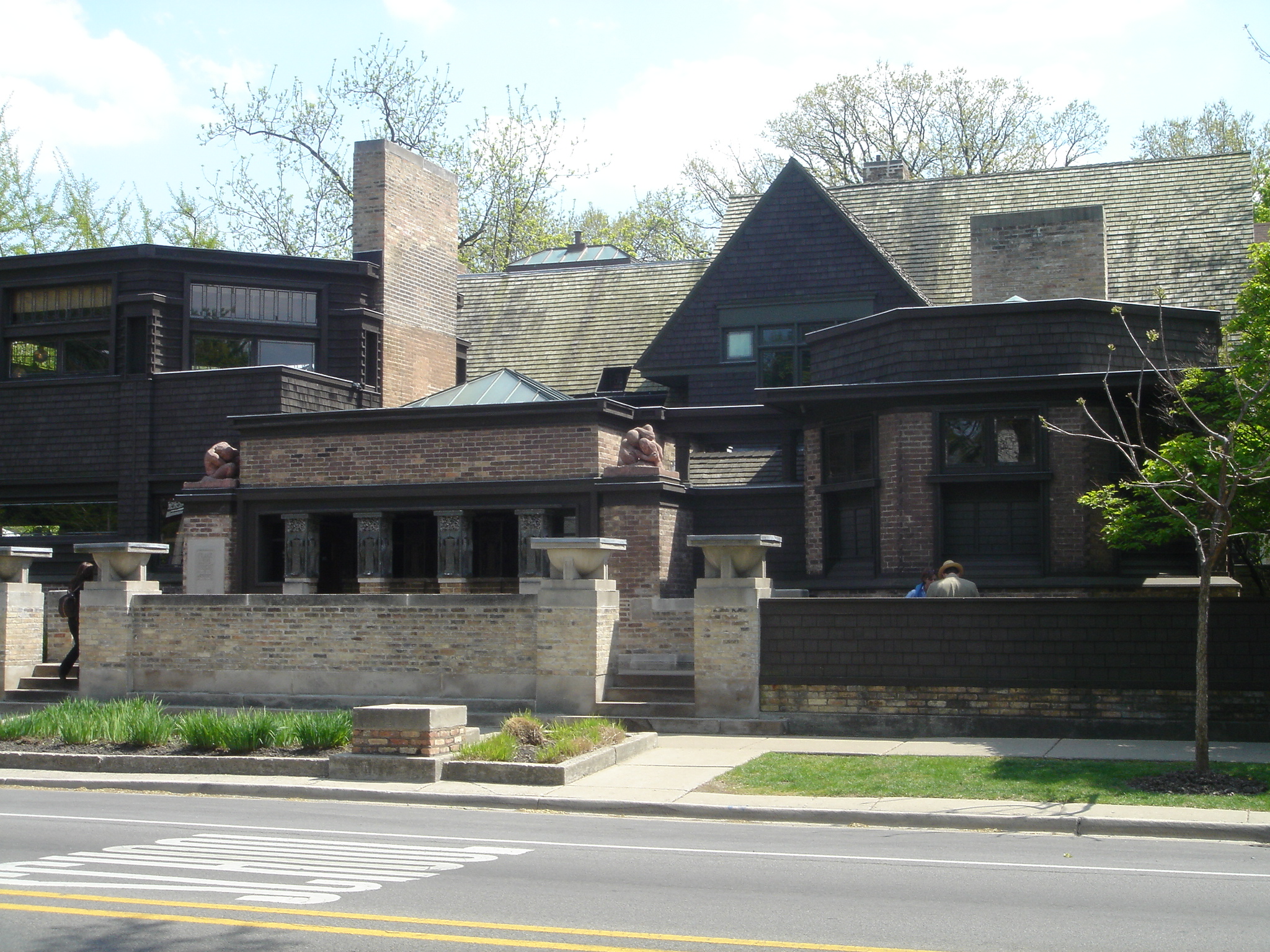 When I visit a city one of the things that I really look at is the architecture, and Chicago is a delight to the senses in this regard.
Any trip to Chicago should include a visit to the village of Oak Park. It can be reached easily by taking a local train from downtown Chicago.
Frank Lloyd Wright made Oak Park his home and it is where 25 of his buildings are located. I have been a fan of Wright's style and it was a thrill to finally get to see some of the master's works in real life.
Start your visit with a tour of his home and studio.
It's a great way to learn about this remarkable man and and his work. I learned that he installed electrical wiring in his home before electricity was available in the area. He also designed electrical lighting fixtures when all that was available at the time were holders for bare light blubs.
We took the walking tour around the neighborhood and got see the fantastic homes I'd seen so many times in pictures. What struck me was the size of these homes, something that is not evident in the pictures I'd seen. None of the private homes are open to the public. The Unity Temple is open for tours.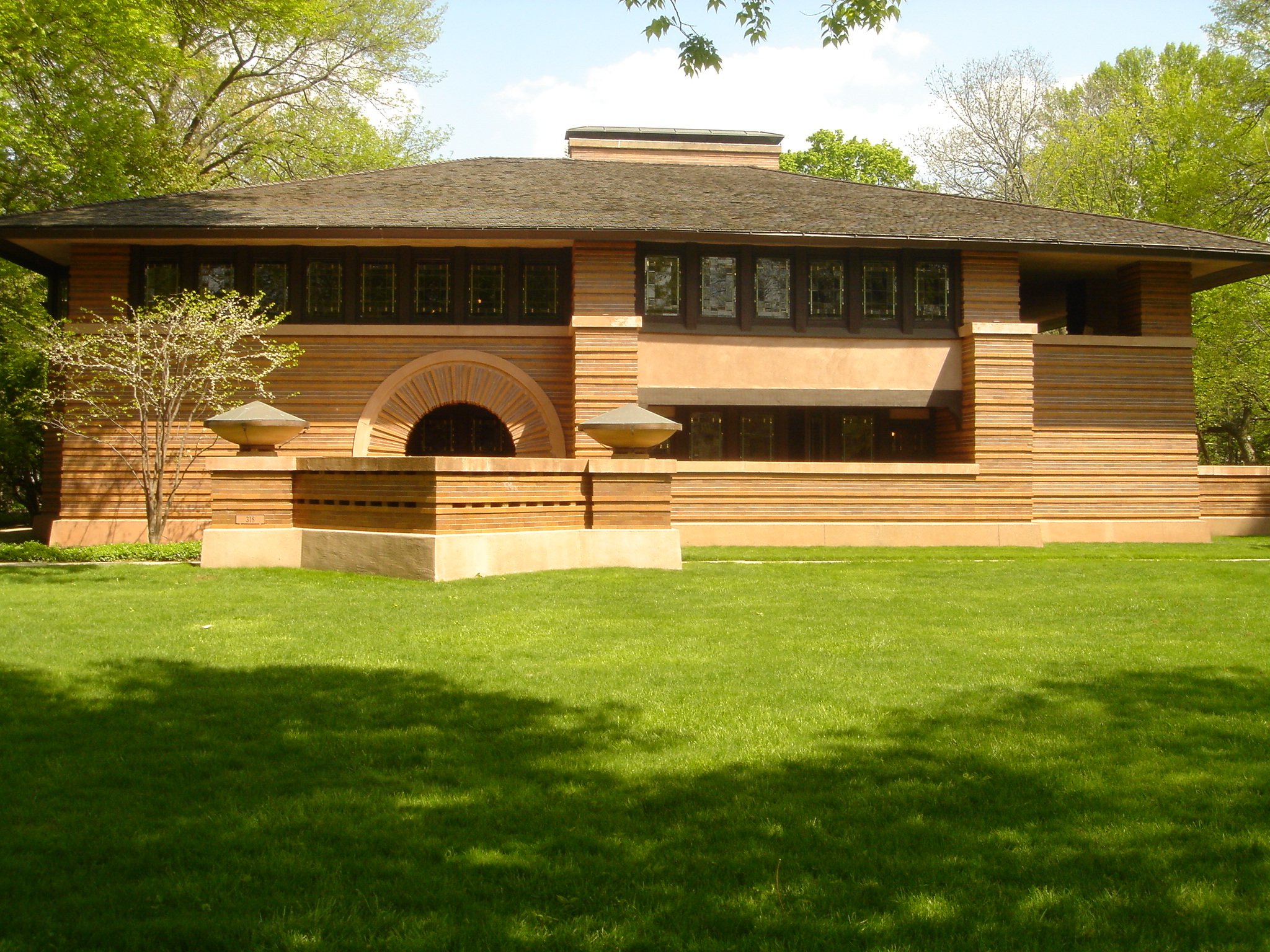 So if you like Wright's work this is the largest collection anywhere. Don't miss it.
See our other pics from Chicago…
Visit Travelocity.ca for the lowest airfares and hotel rates.