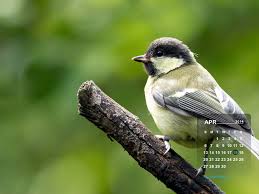 I'm at a place where I could almost HATE the month of April.
After spending 6 winter months travelling through Arizona in our RV, returning to Canada can be downright depressing for the first while. The maintenance workload in the RV is minimal, whereas all we see on arrival at home is WORK, Work and more work — despite having the gardener do a spring clean-up prior to our arrival.
OMG … that sounds SO pompous.
But imagine for a moment that almost all your responsibilities are suspended for 6 months and then you come to what should be 'home' only to find that endless work and appointments await, such as:
major dust and spider web removal
application of Home Defense to prevent further spider infiltration within your home
planning the annual indoor and outdoor 'improvements' and 'renos' and other necessary changes required of living in a 'heritage' home' on a huge lot that needs constant
grass-cutting
weed eradication followed by…
weekly weed eradication
dental visit
the doggy's annual physical and rabies shot
your eyesight check
visits with the banker and accountant because it is tax time
your own annual physical, followed by…
x-rays
blood test
and other interminable tests (because you are of a certain age)
Blah, blah, blah.
I'm getting to the point where I could ditch the beautiful home, live full-time in our RV and just deal with the tax and medical crap in April.
Anyone get where I am coming from? Please DO share!!!