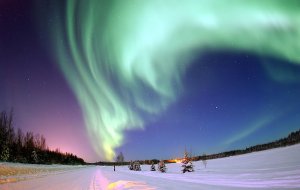 Being that it is Thanksgiving Day in the States today thought I would post an A to Z list of some of the things for which I am most grateful.
(I love that I can celebrate TWO Thanksgivings!)
Aurora Borealis – mesmerizing.
Blogging – Making friends with people around the world.
Cuddly Cats – Miss my babies Phoenix and Vic.
Dear Daddy – Fun-loving deep thinker – miss him.
Ed – Dear friend and travel companion.
Food, Friends, Family and Festivities – best when combined.
Glorious Garden – a lovely place to meditate.
Home Sweet Home – warm and inviting.
Interest & Intellect – the ability to contemplate.
Jasper – My puppy and the joy of my life.
Kin – People whom I love and love me just because…
Laughter – great for heart and soul.
My Mom – Skypes with family and works in her garden at 96. Amazing!
Now – a good place to be.
Organics – 'cause they taste better.
Peace of Mind – don't worry, be happy.
Quiet – late at night when the ground is blanketed with fresh snow.
Roller Coasters – flying without wings.
Steam Shower – aaaaaaahhhhhh.
Thunderstorms – best show on earth.
Unicorns – pink fluffy ones dancing on rainbows.
Vast Views – I can see mountains and lakes from my house.
Writing – Sharing without having to trip over my tongue. 🙂
Xmas – See "Food, Friends, Family and Festivities".
You – for all your support, encouragement and willingness to share!
Zest – for all of the above and more…
Your turn.
For what are you most grateful?