I'd say that asking for resolution and then waiting a year and a half for mere acknowledgement of the problem qualifies me as having the patience of Job.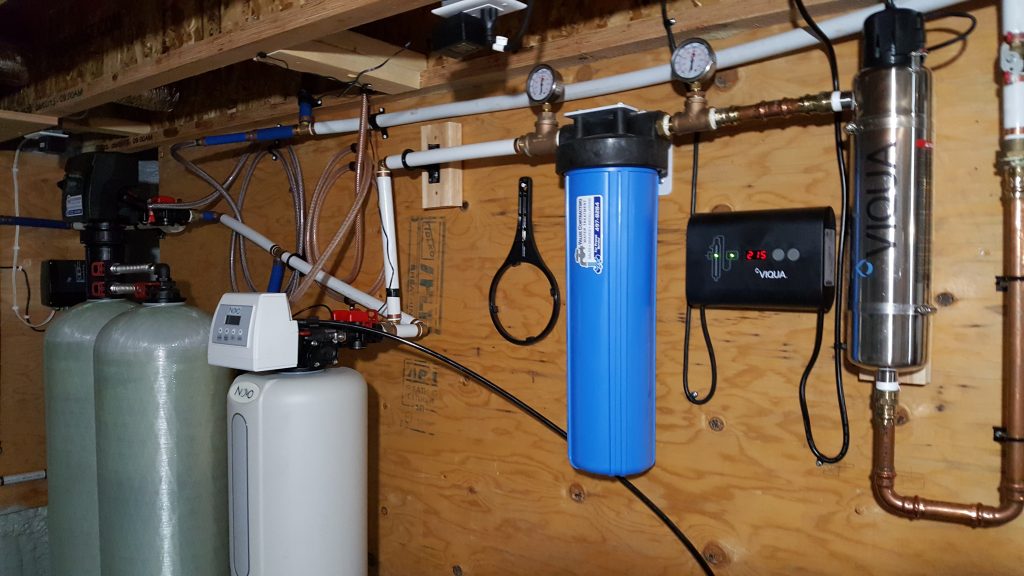 Every night since moving into our new house in June 2016, I've been awoken at 12:07 AM by a VERY loud BANG in the wall behind my bed, followed by the sound of rushing water that continued for the next 10 – 15 minutes.
I've mentioned this problem to Edward umpteem times (problem being I don't appreciate being scared awake every night for 18 months), which he has always responded to with a 'it's nothing, all systems normal' response.
Ya, it's 'nothing' when you're deaf and haven't been woken up every night for 500+ nights, I guess.
Well, I finally decided to pursue the issue a little more, knowing that I didn't want our winter house-sitter being woken up every night at 12:07 during her 5-month stay.
So, Ed decided to stay up until past midnight and lo and behold, it wasn't 'nothing'.
Turns out that our fancy water filtration system was back-washing in the middle of the night (just as I suspected) and the timer could be changed (as I'd requested numerous times).
Gee… do you think he maybe owes me an apology for ignoring my requests… or, better yet, a REALLY nice dinner out during which he apologizes… PROFUSELY?
🙂