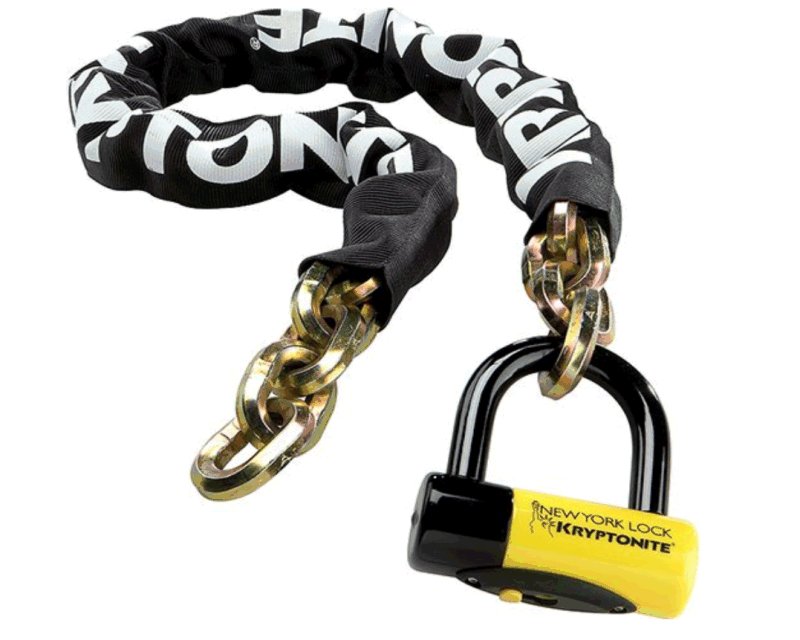 I need to tell you about our Kryptonite New York Locks.
Our bikes were stolen from the Circus Circus RV Park about two years ago, despite being locked to our rig.
The thieves left the lock to demonstrate just how easy it was to cut through it and take almost 4 grand worth of bicycles in no time flat.
We replaced our bikes this year, but stealing them won't be so easy this time.
Ed bought two of the Kryptonite New York Fahgettaboudit Bicycle Chains and New York Disc Bike Locks, the 14mm x 60″, 1415 version. Yes, they were a tad pricey, but at only a small fraction of what the bikes are worth, an ounce of prevention is worth a pound of going through the 'my bike was stolen getting the insurance money' cure.
No one is getting past these bike locks!
First of all, these bike locks weigh 15 pounds and are made of super-thick hardened steel manganese.
Secondly, Anti-theft protection from Kryptonite on their Series 2 locks provides up to $3,000 (US) dollars of replacement coverage if your bike is stolen while using your Kryptonite Series 2 lock.
I remember all too well the feelings of anger, frustration and violation when our bikes were stolen in Las Vegas and really don't want to have to go through that again, with our new bikes.
Now, that we have the New York Kyrptonite bikes locks, I simply don't worry about them being stolen.