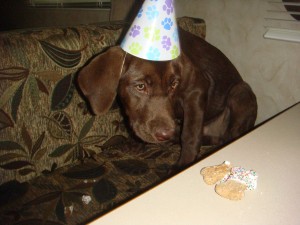 We were at the KOA in Salt Lake City on June 11th, 2010 — my 4 month birthday.
My parents, Ed and Ros, surprised me with Fido cookies, birthday hats and singing "Happy Birthday" (badly and out of tune) to me just after dinnertime.
I didn't care much for the hat.
But they can sing "Happy Birthday" to me anytime they feel like supplying frosted doggy cookies for dessert.