My neighbours call it 'the park'.
I didn't really appreciate my backyard as such until just this year — when I put the house up for sale after 10 years of landscaping. 🙂
This is the patio where we spend hot summer afternoons chatting with friends, reading and playing games.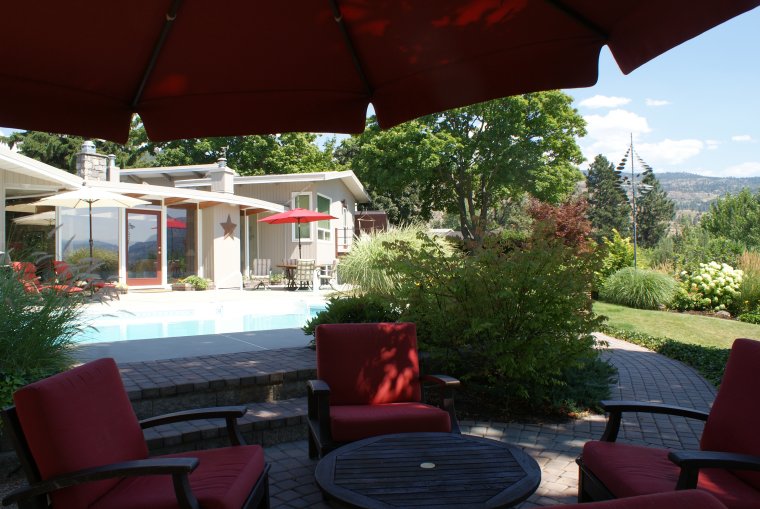 This is a partial view towards the south-east from that seating area…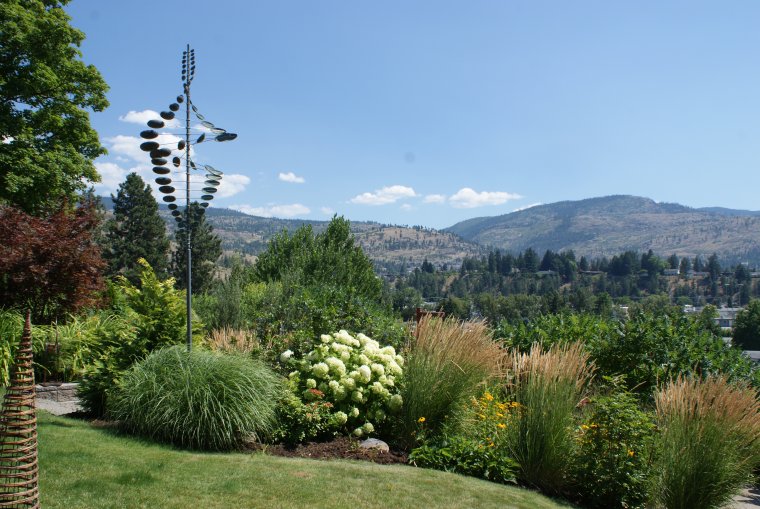 This is the view towards the south-west from the east end of the lot…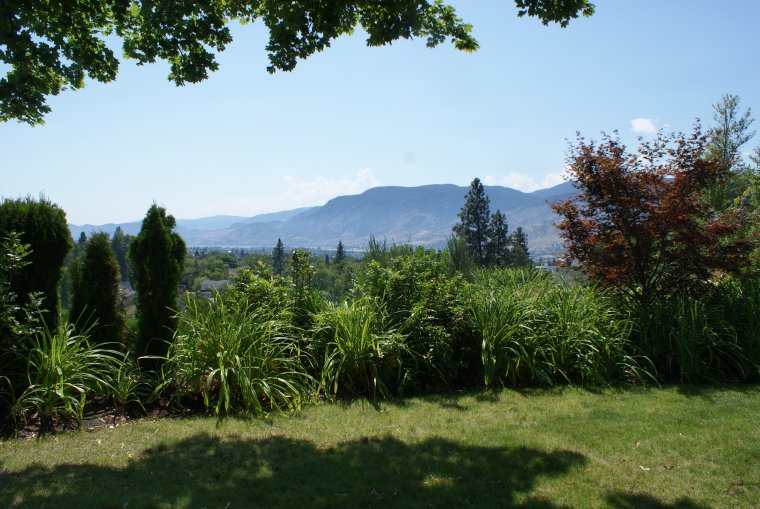 What you don't see from the 'top' or from the house is the lower garden. The half-acre lot is situated on a steep cliff and about 20% of the lot is hidden from the main view. So I had a stone wall built to shore up the main garden and create a privacy hedge from looky-loo's down below, and also to act as a pathway to the vegetable garden and the lower lot. This is that pathway…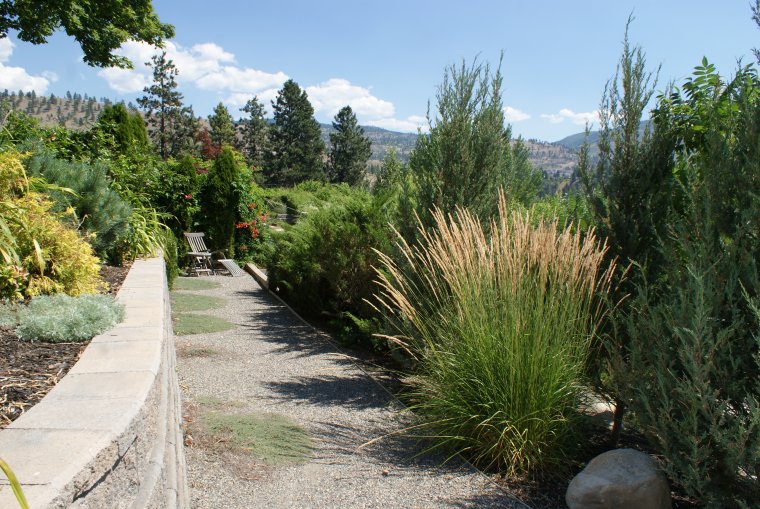 This is the pathway viewed back in the other direction…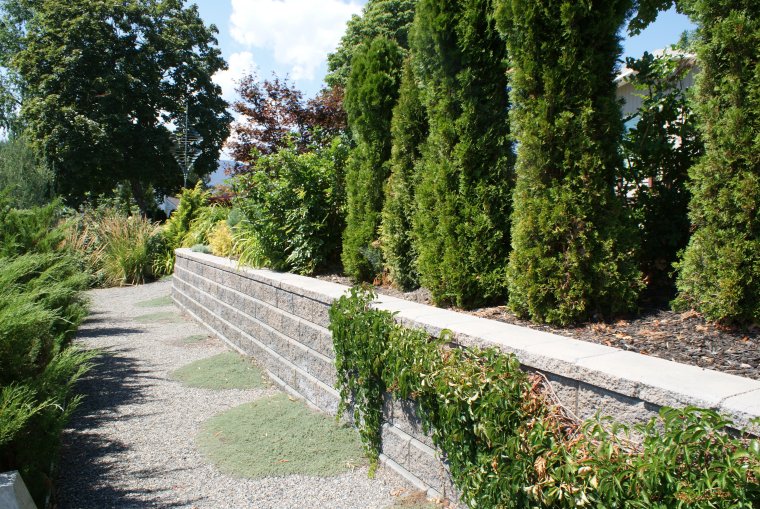 And then there is the lower garden in which Ed created 2 vegetable beds, one of which is raised. This year we are growing tomatoes, kale, lettuce, zucchini, cucumbers, pumpkins, potatoes, swiss chard and a variety of herbs.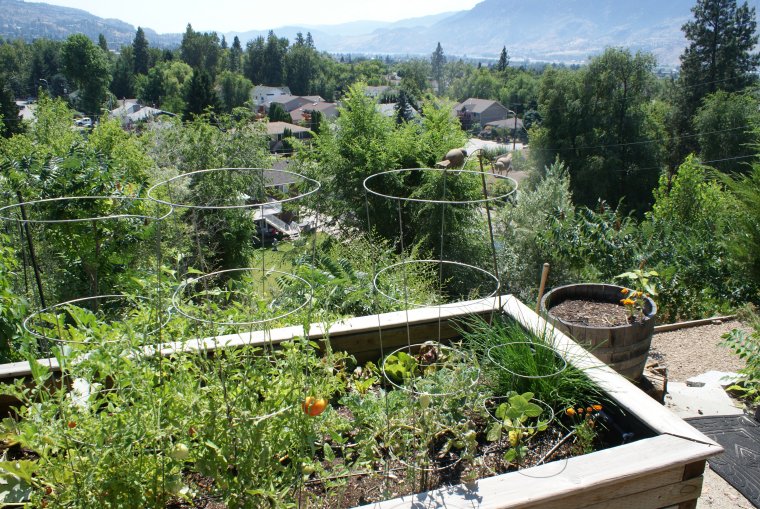 That's JUST the backyard.
Over the past 10 years the whole 1/2 acre was landscaped and one of these days I'll show you the front and sides too! 🙂
Anyway, the place IS for sale. Interested? Contact Patti Dunbar at Royal LePage Realty in Penticton, British Columbia. Phone 250.493.2244