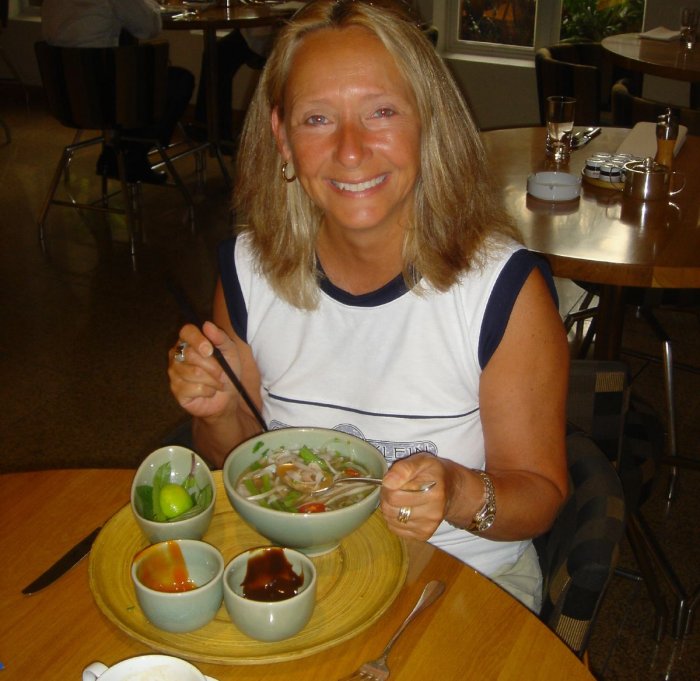 I'm pretty passionate about Pho. It's my second favorite food (after Nasi Goreng) and a Friday night staple.
We've ordered take-out from the Saigon for 10+ years and it was great until they hired a 2nd cook a few years ago.
Then it became a crapshoot as to whether the meal would be excellent or less than mediocre. We continued to order on a 'take your chances' basis and lucked out maybe 50% of the time.
Last Friday, the Pho Bo, which normally comes in 2 containers – one with noodles and bean sprouts, the other with broth and meat – arrived in one container with a little broth, a little meat, some broken noodles and no bean sprouts.
As I didn't want to wait another 30 minutes to get the other half of my meal, I phoned to report the problem on Monday. The owner wasn't there, so I left my number and was told she'd call me back on Tuesday – which she did not. On Wednesday, I phoned again and reached the owner who immediately recognized our address.
No apology, no offer of resolution, just an excuse for the cook and she transferred me to a staff member who took my name, address and telephone number AGAIN.
Ten minutes later their delivery guy shows up with soup.
Huh?
Ed was already preparing our dinner, so I refused the soup.
The owner obviously needs to learn something about customer service. How about asking what might be a satisfactory resolution? Not to mention that showing up with 'dinner for one' was really uncool.
Anyway, we won't darken their doorstep again.
So now it looks like the best place to get Pho in Penticton is actually in Summerland.