Ever since I first saw it 7 years ago, I've wanted to visit the aircraft boneyard at the Pinal Air Park in Marana, Arizona.
Well, today Ed and I did just that with Jim Petty, the Economic Development Director for the airport.
Before taking us out to tour the boneyard, Jim showed us both the original blueprints for the Air Park, which was founded in 1942, and then a number of aerial photographs which show how the airport has evolved over many years. He also explained the many uses of the air park, which in addition to aircraft storage, include army helicopter training for both Americans and Singaporeans. It is also a skydiving training center.
To protect the interests of airport clients, airside photography is limited to a section in the middle of the airport where 6 B747's are stored by the county, rather than a business located on the field. Jim drove us out to that area and we were free to walk about and see the aircraft close up.
Can you see the bird's nest in the vertical stabilizer of this TWA 747?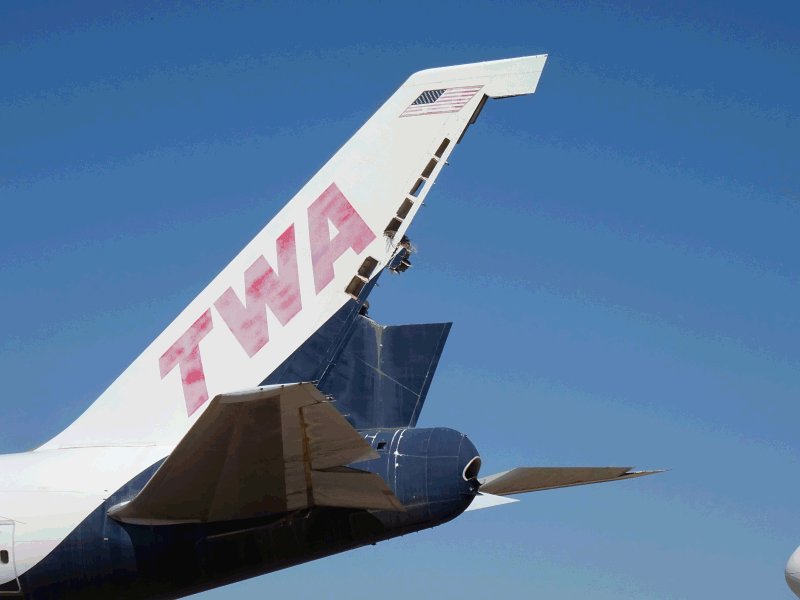 A testament to the fact that this aircraft hasn't moved in some time.
Gotta love the feeling of being completely dwarfed when you're standing under a B747.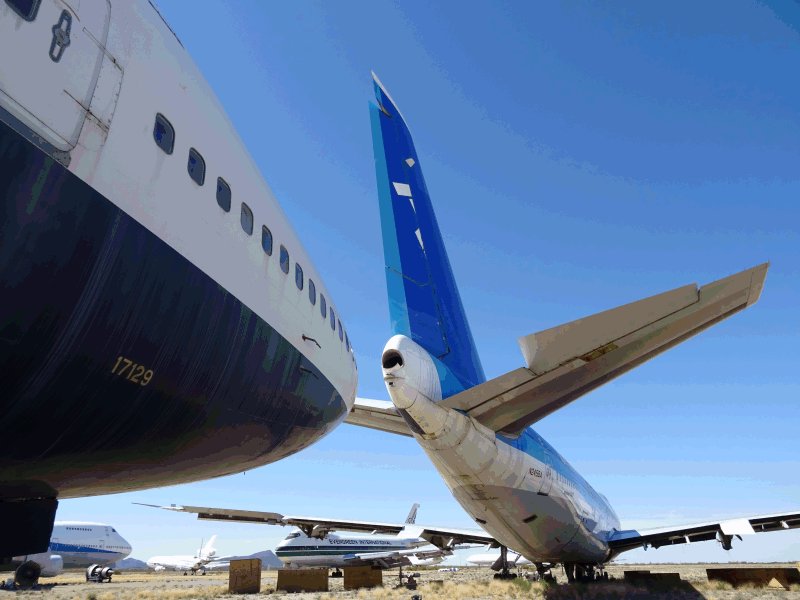 While we were taking the tour, an Air Canada Boeing 767 landed, taxied in, then went back out onto the runway and did engine tests for sometime before taxiing back to the apron. Did they experience an emergency landing? Hmmm….???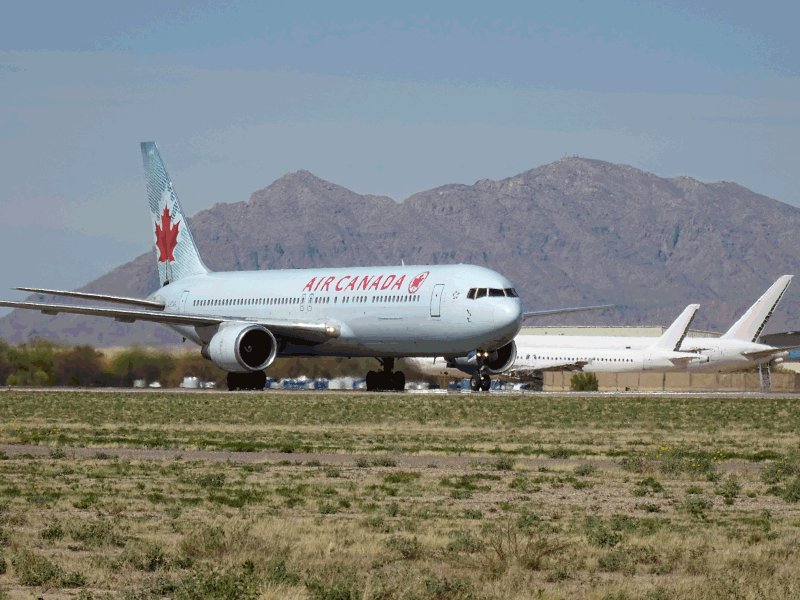 Contrary to other blog posts that I've read about photographers and aircraft spotters being harassed by airport security while taking pictures of the Pinal Air Park aircraft boneyard, we had absolutely no issues driving around the airport (prior to our tour) and taking pictures from the fence.
Jim said that as a county-owned public airport, visitors are more than welcome to take pictures from where the fence line can be accessed.
This picture was taken from the fence next to the airport administration building.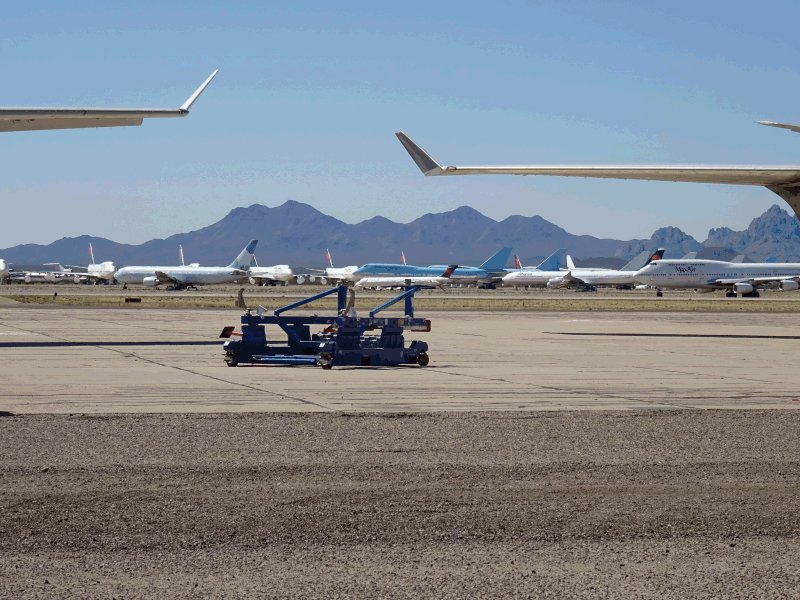 This was by far the saddest looking aircraft that we saw. Apparently, it is being stripped of its skin to make baggage tags. Granted, I'll probably buy one of those tags if I can find one. 🙂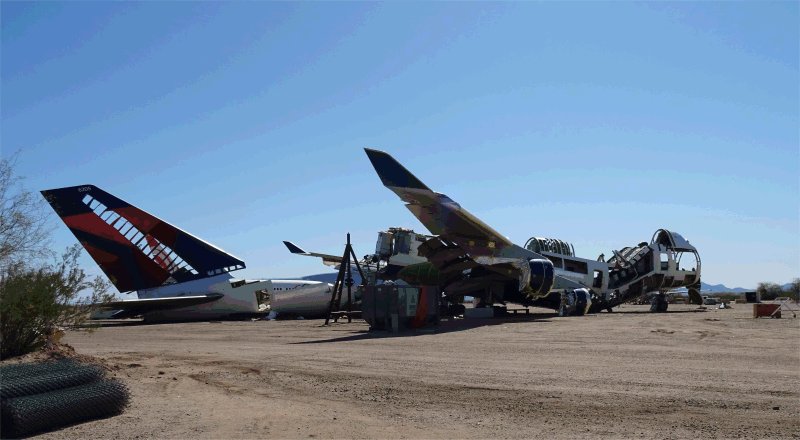 I will likely upload more pictures of our tour of the aircraft boneyard at the Pinal Air Park to my Flickr account. Just check out my Albums page.
If you are interested in taking a tour of the aircraft boneyard at the Pinal Air Park, contact Jim Petty, preferably through his email address jim.petty@pinalcountyaz.gov
He's such a nice, welcoming guy who repeatedly stressed how the Pinal Air Park is a public airport where visitors are more than welcome.
We certainly felt very welcome and appreciate the time Jim spent with us!