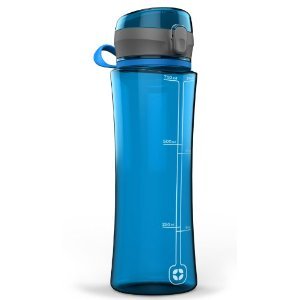 You've probably heard about the problem with plastic water bottles.
They create more than 2,500 tons of waste each year and only a very small percentage of plastic water bottles are recycled each year. Those that aren't, decompose slowly and release toxic chemicals into the environment.
Furthermore, plastic water bottles take up to 47 million gallons of oil per year to produce.
But, there are other dangers too…
The Water inside isn't cleaner! Testing has proven that tap water is cleaner and it doesn't matter how expensive the bottled water is that you're purchasing. What is coming out of your tap is more than likely cleaner. You can get your home tap water tested to be sure, but, there are better regulations for tap water than bottled water. You can also purchase a filter that will get rid of anything else that you don't like in the water.
The Plastic is a health hazard! I'm sure you've heard of chemicals called phthalates, if you haven't, let me tell you this: They are dangerous, and they interfere with hormones, and the longer the water is in the plastic container the more contaminated it is. The FDA isn't helping with this matter either.
The Convenience is a Myth — Some people think bottled water is more convenient, and certainly there are times when you may need to drink bottled water, but it's just as easy to fill your own PBA free bottles and fill them from your tap before leaving the house. There are some very good bottles to be had today that will seal all the way, not leak, and you'll not only have safer water inside it, you know the container is safe.
The Cost is Astronomical — Lastly, there is the cost. The cost of water coming from your tap is negligible. The water in a bottle of water is marked up over almost 3000 times! Why pay that much when you have better quality coming out of your tap.
So, if stopping the use of using bottled water also saves you money, it's one of the easier natural family living methods you can do.
Want to clean up your environment and save money? Check out these BPA Free Water Bottles
. I particularly like the one shown in the picture above as it has an easy flow spout, meaning I can guzzle water when I need to — as opposed to having to sip. I'm a bad sipper.