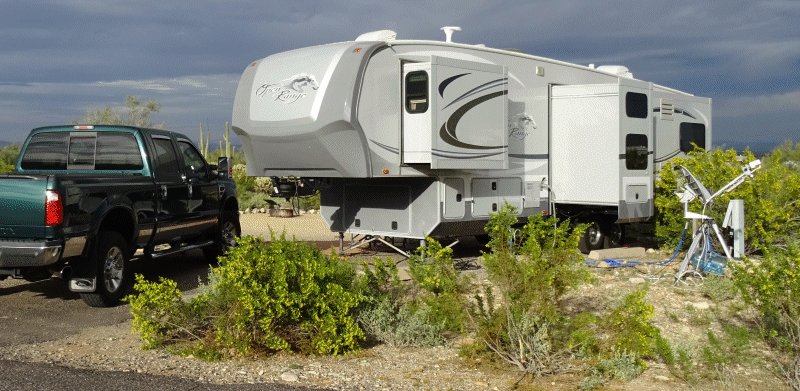 After spending almost a year living in our Open Range BHS375 RV, our new house is nearing completion and we'll be moving in soon. Hurray!
Although I've enjoyed the simplicity of life in an RV (e.g. a lot less stuff to take care of and clean), there are certain things I won't miss about the RV lifestyle, such as:
1. The View in Commercial Parks
See the picture. I need say no more.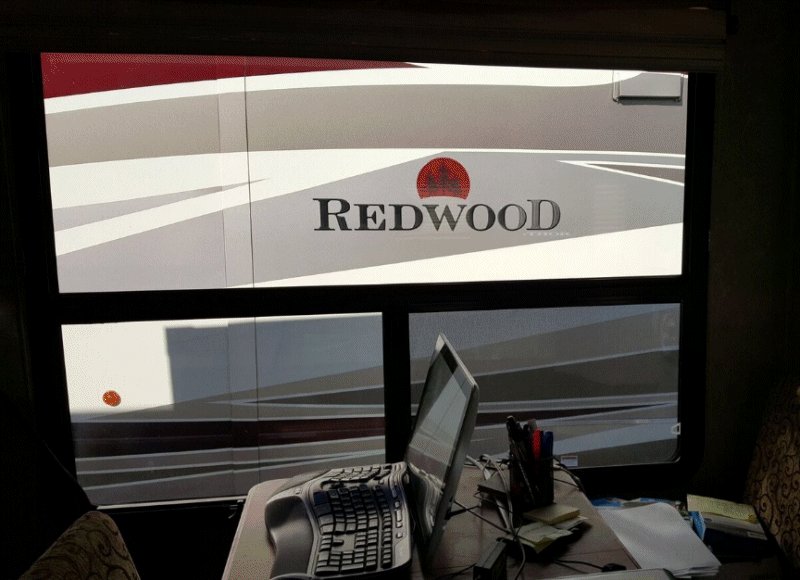 2. 50 Amp Power Supply
Buying an RV with a 50 amp power supply was definitely a step above the 30 amp unit, but I still manage to blow fuses on a regular basis. Seems I can't get it through my thick noggin that you can't vacuum and use the kettle at the same time.
3. TV Noise
As a full-time blogger, I use the dining table as my office. The TV is directly behind my chair and with Ed being a hard-of-hearing TVholic, he likes to turn the TV volume up LOUD. I, on the other hand, have very acute hearing, and the noise affects my concentration. It's unfortunate that his wireless headphones don't work with the LG TV in our rig. We do compromise… I work when he's not in the rig. Some compromise. 🙂
4. Pretend-a-Bath
There is a bath in our RV. Well, they call it a 'bath' but it's more like a bucket. After nearly a year of not having a nice long soak, the first thing on my agenda after we move into the new house is to take a steam bath. Aaaaaah.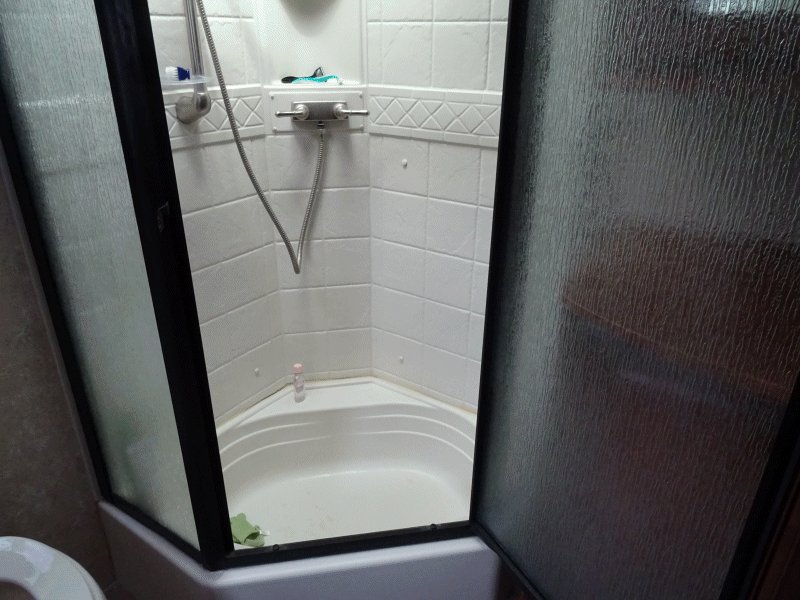 5. Doing the Shuffle
There are about 12 inches of space between the bed and the closet, which with my wide body, makes walking forward between the two almost impossible. I, therefore, have to 'do the shuffle' to get into bed or to make it. I can't wait until I can stride forward from place to place in the new house.
6. Stinky RV Parks
I blogged about our stay at 'Camp Smelly Septic'. UGH!!!
7. Having Stuff Stolen
We had our bikes stolen at Circus Circus RV park in Las Vegas. VERY disappointing. At least at home, the bikes have been in a locked garage.
8. LOUD Neighbours at RV Parks
As mentioned above, I have very sensitive hearing, so I find it somewhat difficult to appreciate fellow campers who hang wind chimes outside my bedroom window or like to play their country music at Volume 10.
9. Limited Bandwidth
Our Galaxy broadband account download cap was 350MB every 24 hours. On days when the computer or various apps were upgraded, we basically had no bandwidth left.
10. Tiny Applicances
Hosting a dinner party of any significance when your fridge has a capacity of only 6 cubic feet is nigh impossible. Likewise, the tiny oven and 3-burner propane stove don't allow for a Christmas dinner replete with a big turkey and all the trimmings. Granted, I must admit that Ed does a fantastic job of coping with the small appliances and has managed to make fabulous Thanksgiving and Christmas dinners in the RV on numerous occasions.
All things considered, I didn't mind living the RV lifestyle. The fun times definitely outweighed the few concessions that we had to make as opposed to renting a home while waiting for our house to be built.
Have you lived in your RV for a considerable period of time? Are there things you don't (or do) miss about the RV lifestyle? Please leave a comment and let me know!
Cheers,