Ever had an RV slide that won't open?
We just did and you might be surprised at the reason!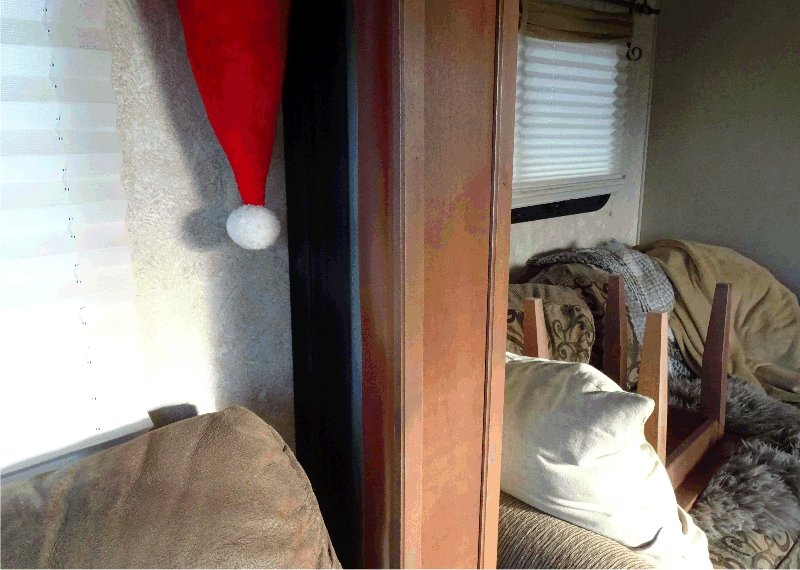 Nearly 2 months into our snowbird adventure, we pulled into McDowell Mountain Regional Park, got the rig backed in and leveled out quickly. Unfortunately, when it came to opening the slides, the third RV slide of four stopped with 7 inches left to go.
As the living room and kitchen slide, the third slide is the heaviest in our RV, containing the couch, stove, microwave, fridge/freezer unit, and cupboards for the pots and pans. We had long suspected that were any slide to fail, that would be the one.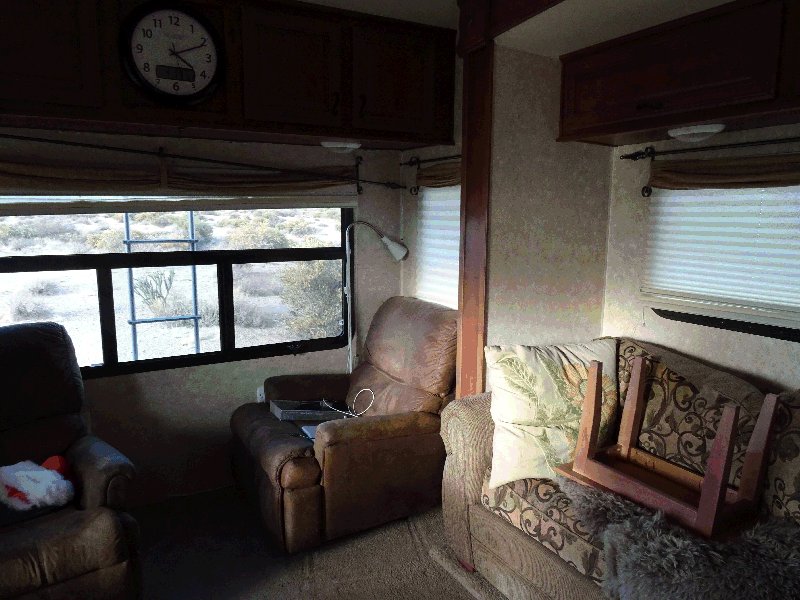 Trying to solve the problem, we retracted and extended the slide a few more times while pushing on it from the inside while it was extending. Nothing worked.
Fortunately, the slide had opened far enough that we could access the fridge and cupboards, so we decided to wait until the following morning to call out an RV repair technician if our friend's greasing of the slide cables didn't solve the issue.
The next day, while making breakfast, Ed noticed that the salt and Tapatio (hot sauce) weren't in the food cupboard. He then looked behind the stuck slide and saw the salt container on the floor.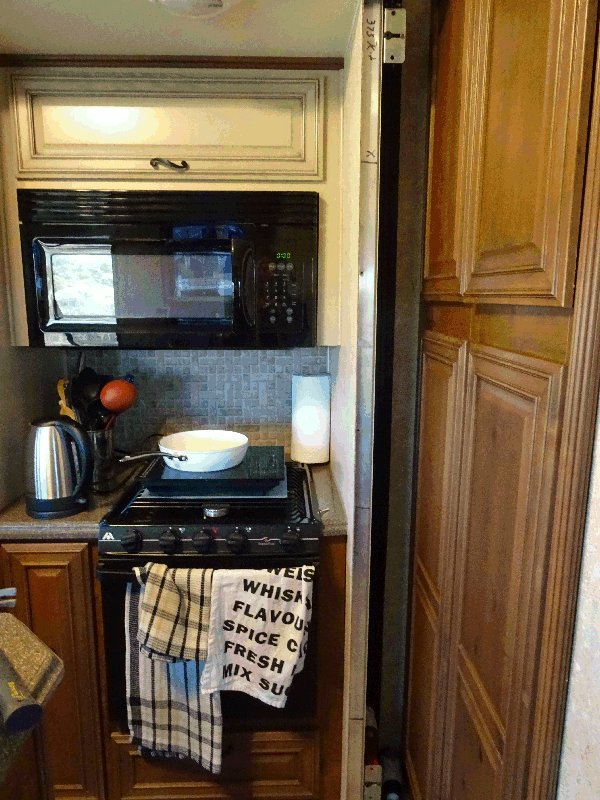 Putting two and two together, he pulled the trim off that side of the slide, and sure enough, the Tapatio bottle had landed on the cable bracket, which prevented the slide from opening fully.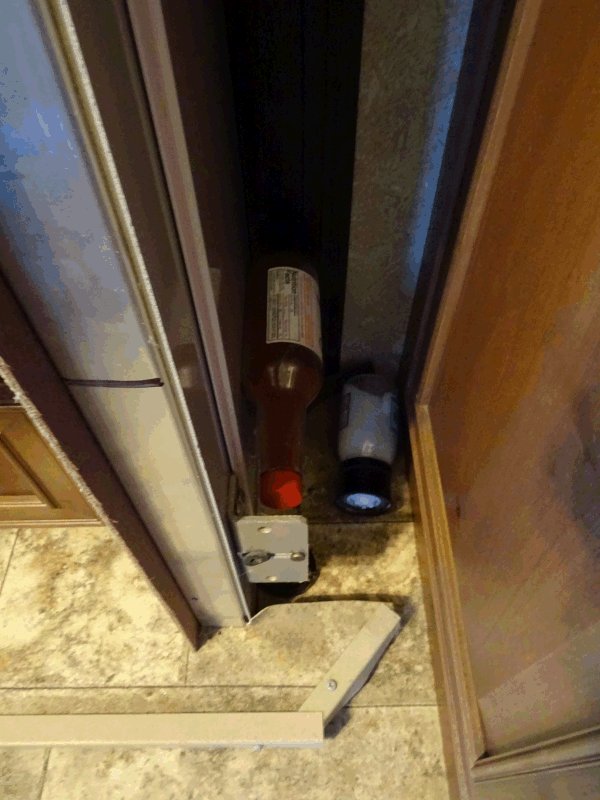 We guess that the food cupboard door hadn't been properly secured prior to departure and that both items fell out of the cupboard during transit.
Moral of the story – if your RV slide won't open all the way, look for your Tapatio.
Have you had a similar experience? Thoughts? Comments? Please feel free to leave a comment below.
Cheers,
Ros