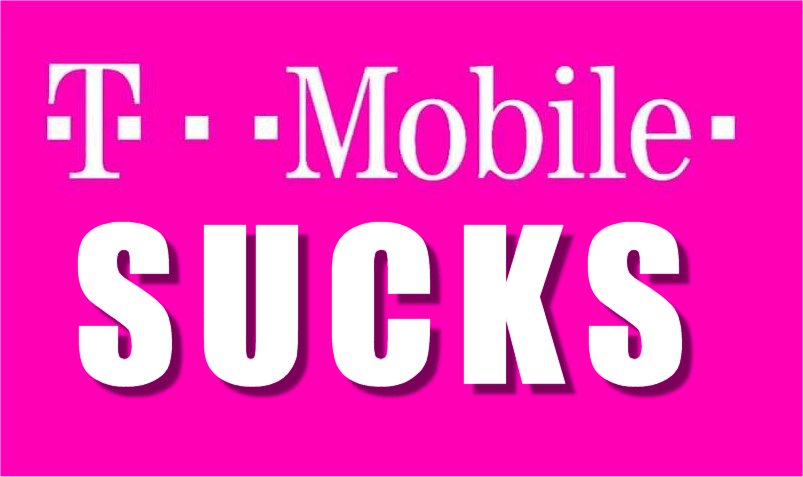 Check out the screenshots on this post about T-Mobile to see how truly corrupt they are.
On April 25th, 2019, it took me over an hour on the phone to try and put a hold on my T-Mobile hotspot account, with a view to starting that account up again when we headed south for the winter in November.
At that time, the T-Mobile representative was unable to fulfill the 'hold' request and they, instead 'suspended' the account citing a bogus reason, i.e. a lost SIM, or whatever.
---
Suspended T-Mobile Account
OK, whatever.
Whatever the 'reason', the account was suspended, yet T-Mobile kept charging me month after month for the account.
T-Mobile Payments AFTER Suspension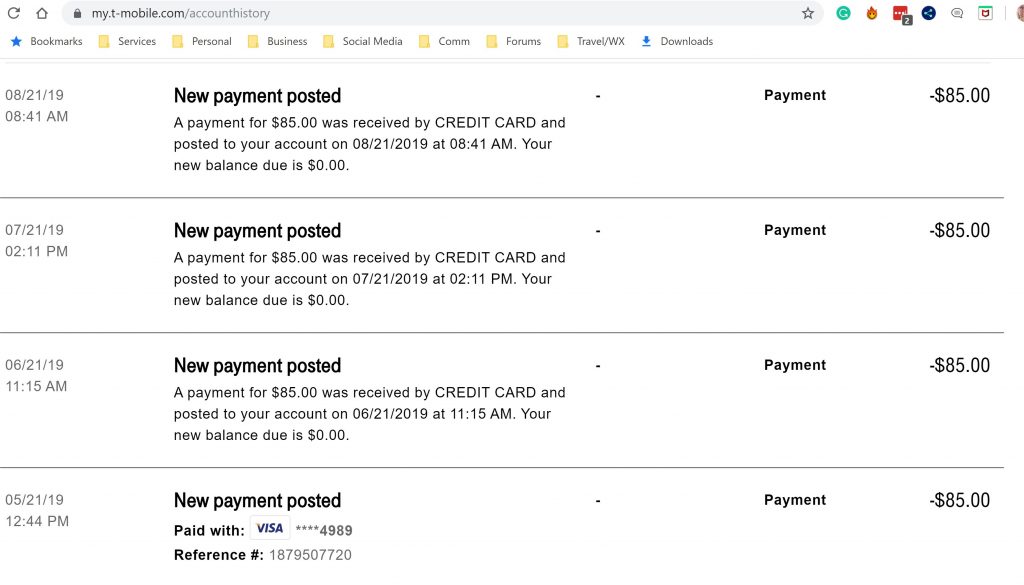 ---
In August, I phoned T-Mobile to ask that they STOP charging my credit card for an account that was suspended in April, AND that they refund the $340US that was charged to my credit card.
I spent over an hour on the phone, spoke to 4 different 'agents' who requested umpteen forms of identification, i.e. account number and password, email address verification, etc. AND requiring a call to my mobile hotspot number, which is NOT a phone number.
Best of all, THAT last request came from one of their so-called 'managers'.
After that call, I finally figured out how to get back into the online portal for that account to stop the automatic payments.
So, when I logged in again today, I see that not only haven't T-Mobile hasn't suspended the account yet, but now they're claiming that the account is 'past due'.
---
T-Mobile Account after Account Suspended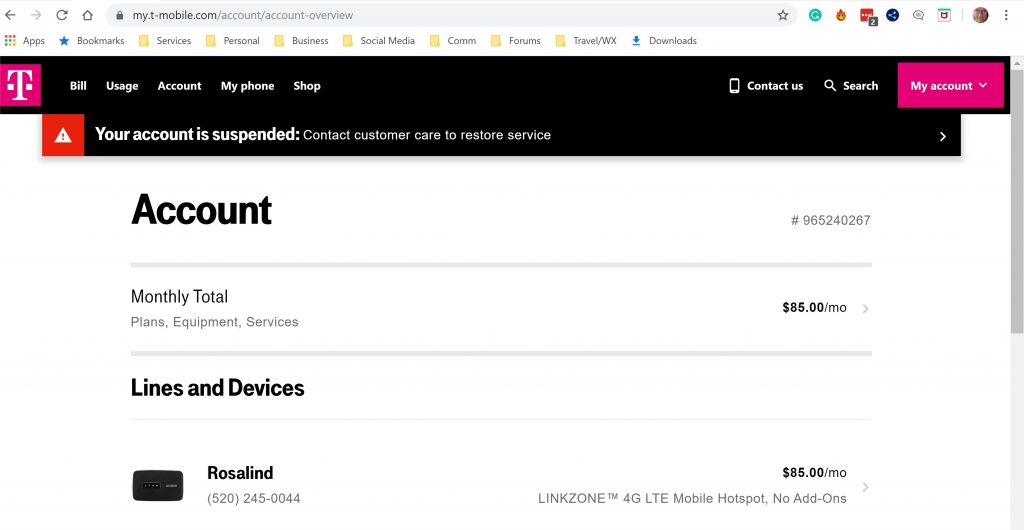 ---
T-Mobile Account PAST DUE after Account Suspended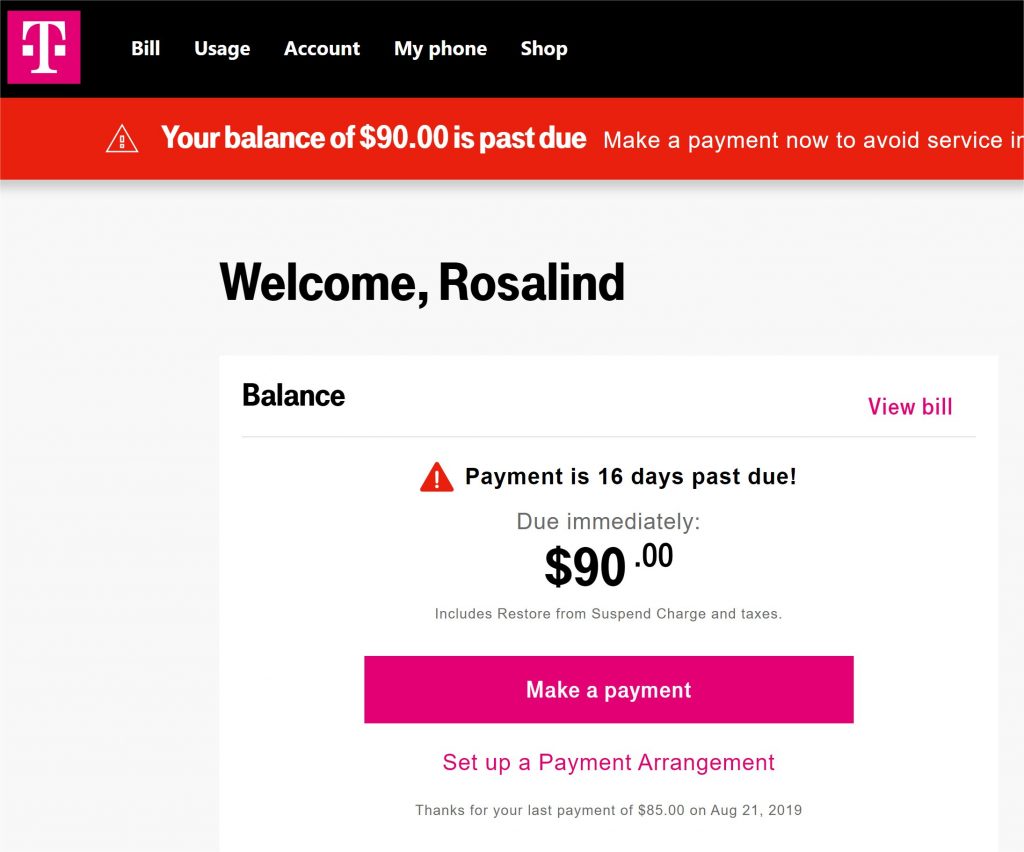 ---
T-Mobile Wants My Feedback
Adding insult to injury, T-Mobile then asked for my feedback.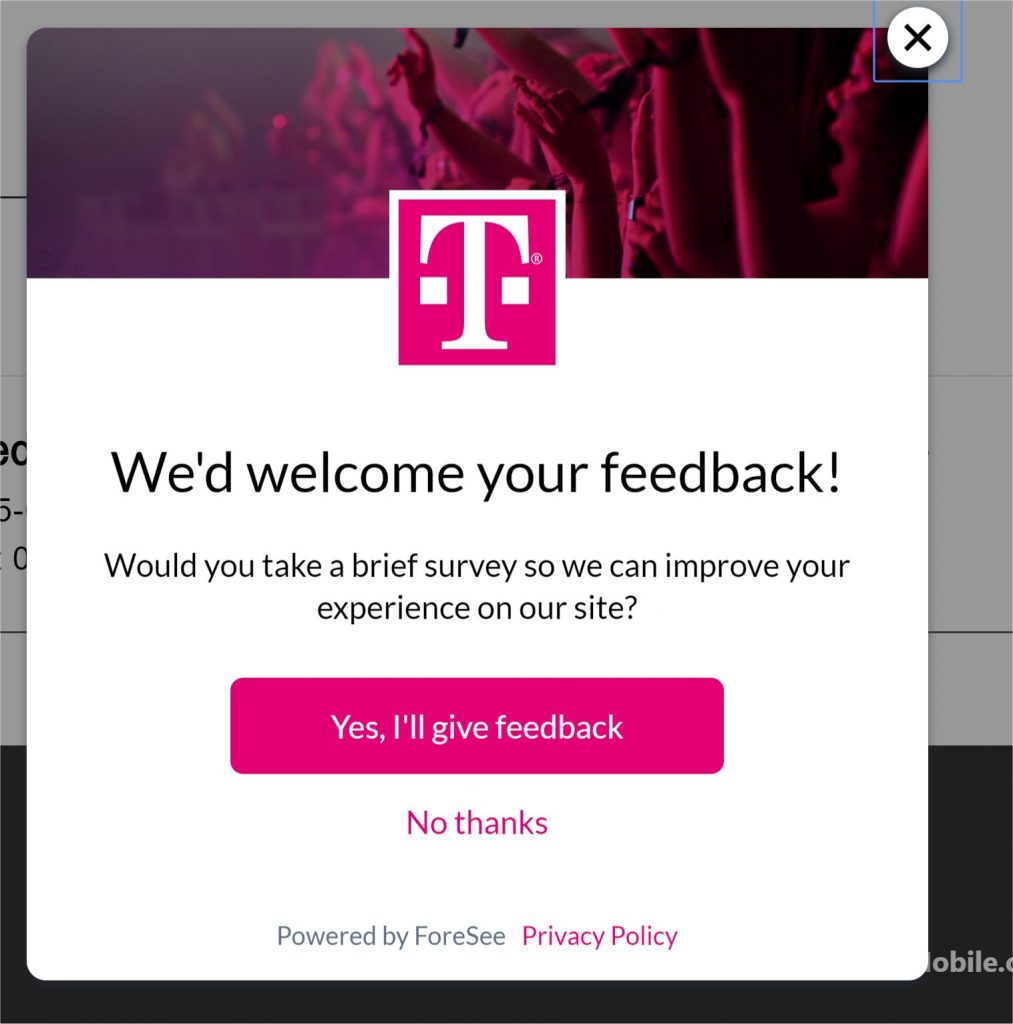 ---
Can you say 'assholes'???
Seriously, based on the experiences we've endured with T-Mobile – hours and hours and hours of our time WASTED on the phone and in their offices trying to set up simple accounts and then trying to get a temporary hold – we would NEVER do business with them again, even if T-Mobile were the LAST provider on earth.
At this point, ALL I want is my $340US refunded and for them to STOP charging my account.
Actually, T-Mobile needs to delete my account and make like we NEVER did business with them, because T-Mobile is the WORST.
Even WORSE than Rogers in Canada and that's saying a LOT.
Have you had a similar experience with T-Mobile? Please share by leaving a comment below.
Cheers,