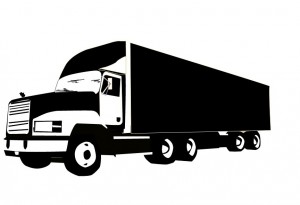 I owe a huge debt of gratitude to a trucker who basically saved our lives on Highway 395 between Reno, Nevada and Hat Creek, California.
We were on a long stretch of highway designated as "Daytime Headlights ON" when I pulled out to pass 2 big trucks pulling trailers based on seeing NO vehicles ahead of us for several kilometers.
I passed the first truck no problem, but as I approached the trucker in front, the situation became dubious — and — as I was about to pull in behind him, he swerved into the oncoming lane to let me know that I could NOT continue.
Sure enough, there was a vehicle approaching us in the oncoming lanes at TOP speed WITHOUT his daytime headlights on.
Although I would have made the right decision to pull in behind the first trucker, he made my decision final by not allowing me to pass and for that I am grateful.
I will be more grateful however, when U.S. legislators do what Canadian legislators did LONG ago…. make daylight running headlights a MUST rather than an option.
I don't even want to consider how many people have lost their lives unnecessarily in the United States because legislators are so BEHIND the times on this very simple cause.