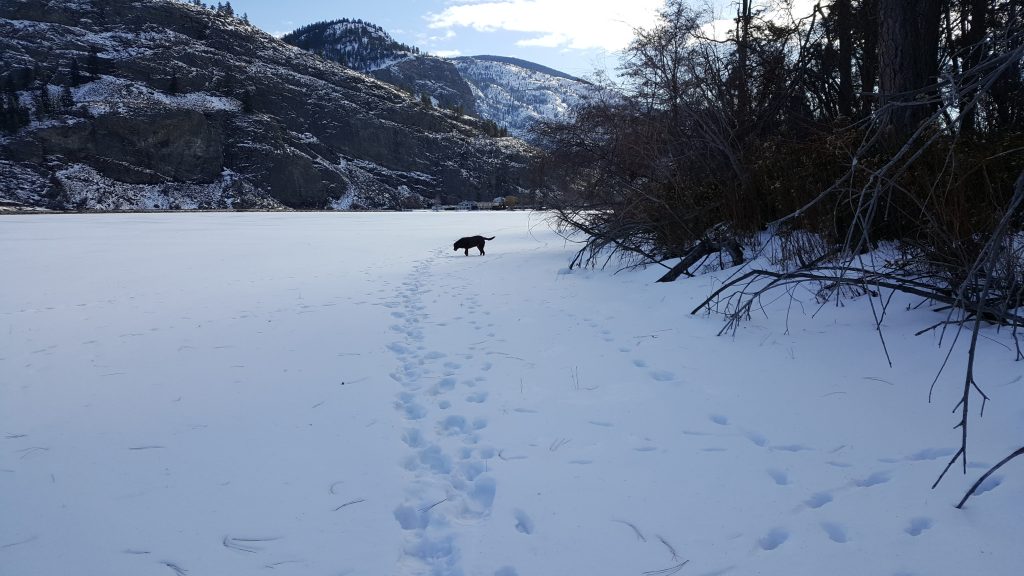 I took Jasper out for a walk on the lake ice this morning, only because it was his 7th birthday — but it will definitely be our last ice walk this winter unless we have another deep freeze.
There were huge heaves…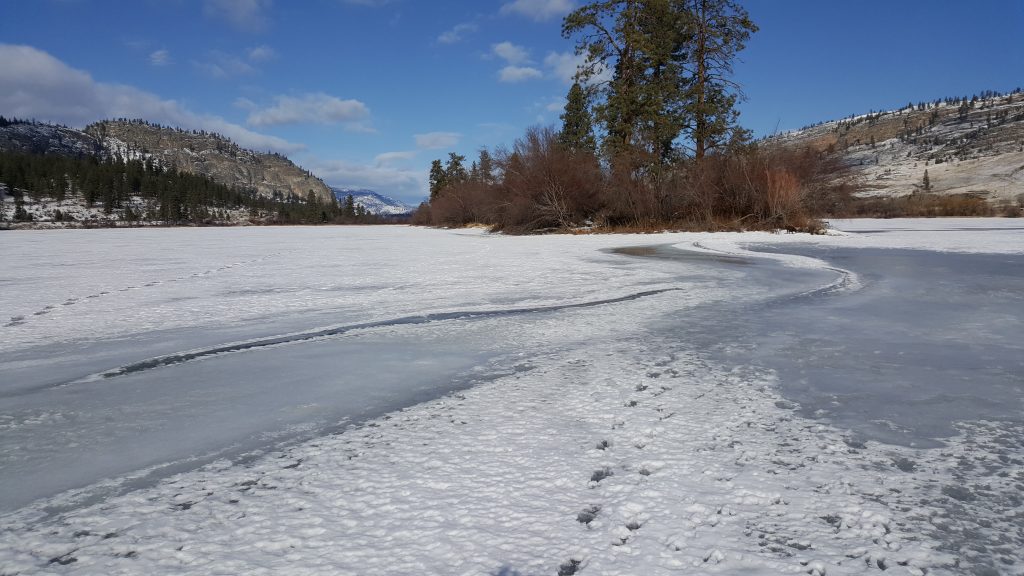 …and pressure ridges and puddles on the lake ice.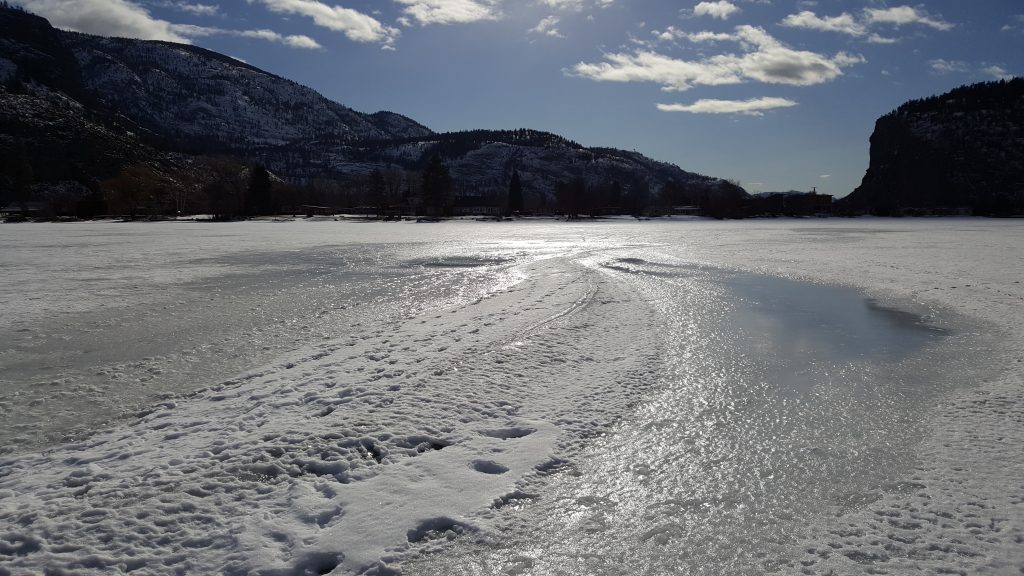 Worse, the lake was groaning and making other hideous sounds.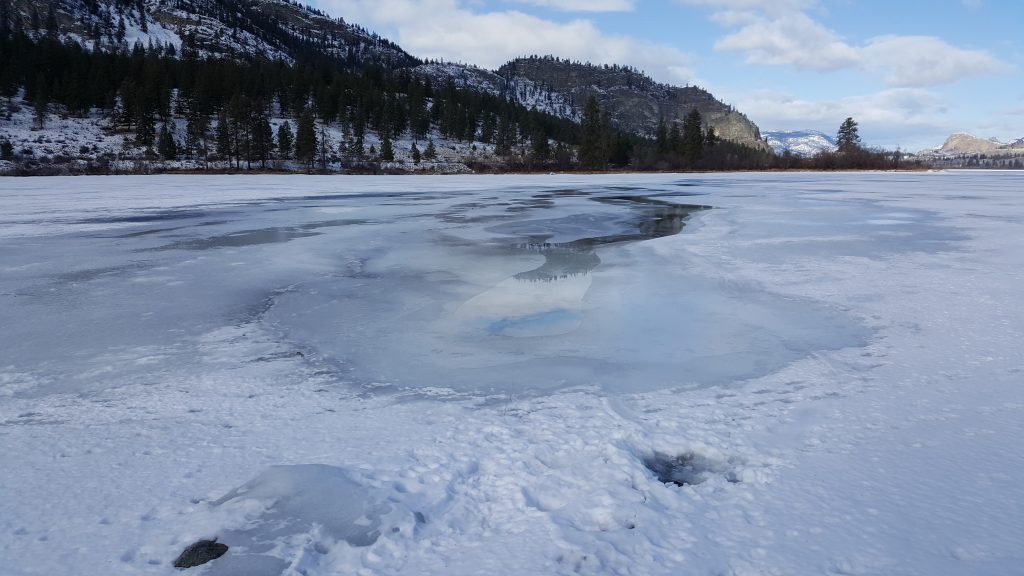 Moreover, I was concerned about the coyotes on the island, especially after seeing the deer kill.
Jasper had a GREAT time… I, not so much. 🙂