Encouraged by a friend's suggestion to visit Tonto Natural Bridge State Park, I checked out their website and learned that they allowed dogs on two of their trails.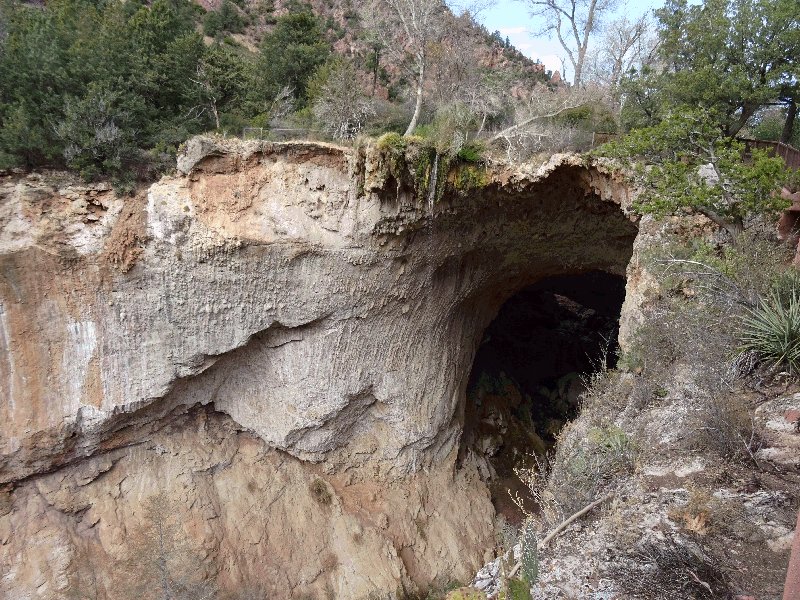 Indeed, upon speaking with our friends about the planned trip, they confirmed their understanding that dogs were allowed on two of the trails as well… as they had been to the park relatively recently with their own dog.
At the time, a site-wide warning label informed that the trails were closed due to winter conditions.
Two days later the Tonto Natural Bridge State Park site-wide label announced that all the trails were open again, and Ed and I made plans to take a day trip up to the park.
I promised Jasper the Chocolate Labrador that not only would we be going on a hike together, but that he'd be able to splash in the water at the bottom of the trail. He was thrilled.
It took us an hour and 45 minutes to drive to the park and when we got to the gate, we encountered the Dog Nazi Park Ranger. Seriously, this guy lacked any sense of social grace or humor.
Upon, seeing Jasper in the back seat, he handed us the print out of 'dog rules' then proceeded to tell us about them…
Do you have poop bags?
Do not leave the dog in the vehicle.
Keep it on a leash.
Dogs are NOT allowed on ANY trails.
Blah, blah, blah….
THEN he said, "MOST people turn around at this point".
After driving all that way, I was not to be deterred and paid the $14 for entry into the park.
We parked the truck, leashed Jasper up and then walked back to the entry gate to get a park map, which the Dog Nazi Park Ranger had forgotten to give us.
So, we visited each of the 4 viewpoints, Ed went into the Visitor Center / Store and we left within the hour.
Poor Jasper, it wasn't much of a day for him. Three and a half hours in the truck without a decent walk.
Ergo, do NOT bring your dog to Tonto Natural Bridge State Park. They hate dogs. But they apparently don't mind really stupid humans…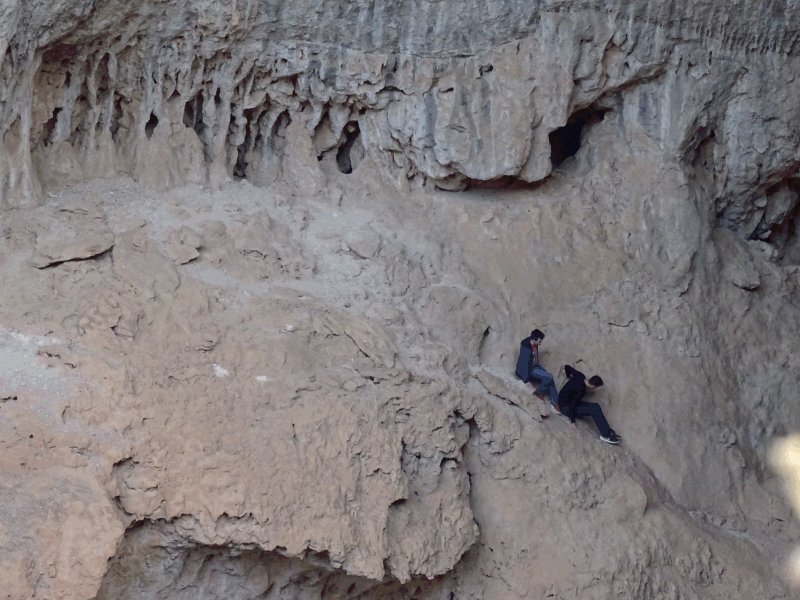 By the way, if any Park personnel are reading this, we visited on Saturday, January 6th, 2018 and arrived at the gate at 12:35. You might want to check and see who was on duty at that time. NOT a nice person.