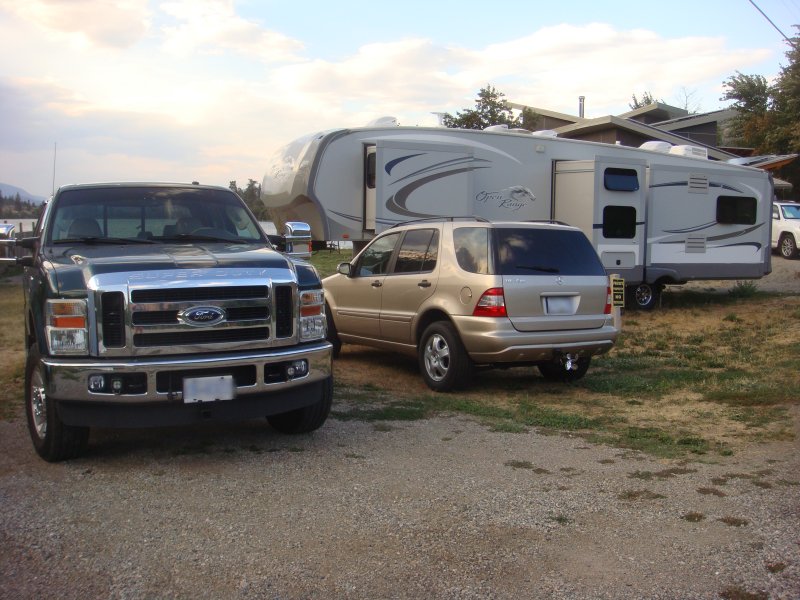 We moved our RV onto OUR lake property only 5 days prior to being yelled at by the Progressive Collection Services Ltd garbage man on Sundial Road.
Looking out, I saw and heard the guy yelling at Ed to…
"MOVE YOUR truck, that's MY turnaround spot"…
… not just once, but THREE times.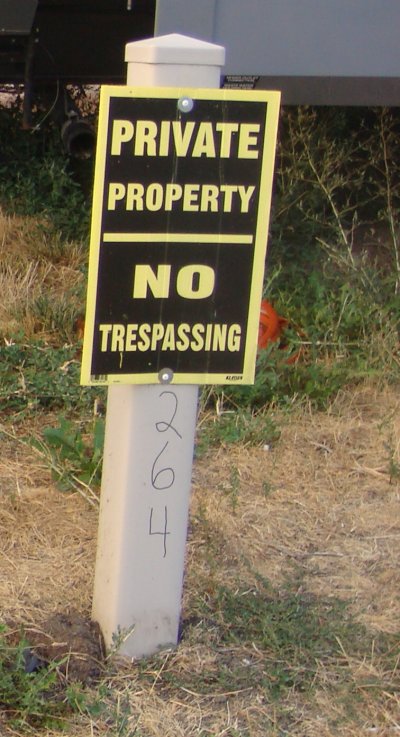 He also claimed (yelled) that he'd have to back onto Highway 97 (about a half kilometer away) to turnaround if Ed did not comply.
Granted this would be a very dangerous maneuver, but it was a TOTAL lie on his part.
Ed is hard of hearing, and the garbage man yelling over the noise of his running truck parked directly in front of our lot didn't help matters.
So, when the garbage guy yelled at Ed for the 3rd time, "MOVE your truck, that's MY turnaround spot"…

I yelled back out the window of the RV, "That's OUR driveway".
He wheeled on his heels, got in his truck, backed into the boat launch just 2 doors down and turned his truck around.
DISCOURTEOUS IDIOT!!!!
Seriously… only an idiot with NO social wherewithall whatsoever would YELL at someone standing in front of their RV on their clearly marked "Private Property" lot and demand that the owner move their truck, because it is THEIR turnaround spot.
Duh. Like Freakin' DUHMMMMMM.
If he were MY employee, he'd be fired on the spot for being such a complete social idiot, OR, I'd see whether he had one redeeming quality suffice to send him for remedial social training.
Otherwise, without a courteous bone in his body, he could go back to picking fruit where he wouldn't have to deal with customers.
GARBAGE GUY – Open your freakin' eyes and learn some manners.
An RV fully set up on a lot with electric, Internet, satellite et al means a rather permanent setup.
As to manners… YOU have NONE, or how dare you DEMAND that anyone do anything?
How about 'Please'?
And when you realized that you were OH SO WRONG… how about "I'm SO VERY sorry"?
If you can't do that, you don't belong in civilized Canadian society.