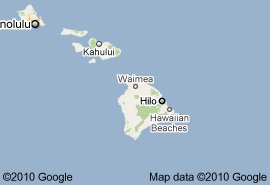 Can you believe it? I've never been to Hawaii… because after all, being the States, it never seemed 'exotic' enough. Har.
Fortunately, that's going to change in late January, and it's all Pam and David's fault (the same folks who got so revved up about camping that we bought our T@B).
They announced they were going and we weaseled our way into their plans.
Now I'm totally stoked. We're spending most of our time on Kauai (in a place that we booked on VRBO.com, followed by 6 days on the Big Island where Ed and I plan to head off on our own and do some volcano watching.
I'm in the midst of researching best possibilities, i.e. should we hike, take a boat, helicopter or organized tour for viewing?
What is your experience? How long should we dedicate just for the volcanoes? 2, 3 or 4 days? What else is a 'must-see' on the big island?
Any comments and suggestions MUCH appreciated!!