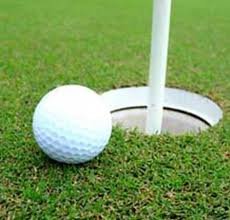 Ed and I headed out to play golf this morning at the WOW! Golf Course here in Penticton.
We were looking forward to their 2 players for $63 deal, including a cart.
Well, it was not to be.
Walking into the reception area, we could see the clerk (whom I must assume was the owner) standing out on the deck talking on the phone in what sounded like Korean.
Took the guy about a minute to turn around and look at us, but even then he didn't even acknowledge us with a nod, a wink or even more polite — an "I'll be with you in a minute".
Nope, we stood there patiently for 5 minutes listening to him yack on the phone.
At that point, I coughed – LOUDLY.
No joy.
So I walked on the deck and inquired as to whether the 'receptionist' was available… talking to his back.
He turned around and obviously irritated replied 'just a minute!'.
Neither Ed nor I have much patience for rude people, especially those in service businesses, so we split. I peeled out of the parking lot honking my horn and waving goodbye with one finger.
A minute later we arrived at Pine Hills Golf Course just across the road. It's an absolutely lovely course at which we've played many times. The reception there was not only swift and gracious, but playing there is a much better deal – 2 rounds and 2 pull carts for $36. Ergo, we got some exercise too. Yee-ha!
Sorry WOW!, you burned your bridges with us big time. I also see you were advertising back in June for some reception people and the positions were filled. Maybe you should let them work during the day… My guess is that they have better manners than you.
Anyway, if you have a couple of hours to spare and want to play an really nice short course in Penticton, head to Pine Hills. It's fun, it's a little challenging, the views are totally amazing and the service is superb.